5 apps to celebrate St. Patrick's Day
Lonely Planet Dublin City Guide – iPhone, £9.49Spending St. Patrick's Day in Dublin has to be one of the best ways to celebrate, with parades and part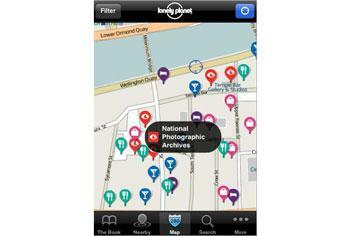 Lonely Planet Dublin City Guide – iPhone, £9.49
Spending St. Patrick's Day in Dublin has to be one of the best ways to celebrate, with parades and parties galore over the week-long celebration. If you're heading out there this year, be sure to get the most out of the beautiful city by downloading Lonely Planet's City Guide. From restaurants to must-sees, it's all here, plus it's designed for offline use, so there's no pesky roaming costs.
Buy it: iTunes
Focal Me – Symbian, free
If you want to impress your mates down the pub by ordering your pint of Guinness in Gaeilge, download this app for free. You'll get 99 apps that will have you sounding like a native from the Emerald Isle in no time. No guarantees Tony down your local will have any idea what you're talking about though.
Buy it: Ovi Store
Playing drinking games might not be big or clever, but it's most definitely funny.  This app will help give you and your fellow pub goers a bit of Irish cheer, by giving you challenges and dares to complete while you drink. Simply shake your phone for your fate – you could find yourself doing a jig in front of the whole pub. Luckily, the Guinness will help.
Buy it – iTunes
After all those drinking games, a good St. Patrick's Day is often a rath drunken affair. That's all well and good, but not when you start calling people you wouldn't have done a few pints earlier. To prevent that feeling of "did I really do that" tomorrow morning, why not download the DrunkBlocker. Simply set the times you'll be drinking for, and the numbers you don't want to call during that time. If you try to, you'll be challenged to a rather trick sobriety test before you'll be allowed to make that call.
Buy it: Android Marketplace (search for DrunkBlocker)
So you may have got your Gaeilge down, but what about your slang? If someone tells you there's a cuttie waiting for you in the pub, would that be a good thing, or a bad one? If someone asked you for a Danny Boy, what would they be asking you for? Better download this app sharpish then, before you get left behind.
Buy it: App Store