5 apps to save you money
Today's Budget means less money in your pocket... unless you tool up with these cash-saving apps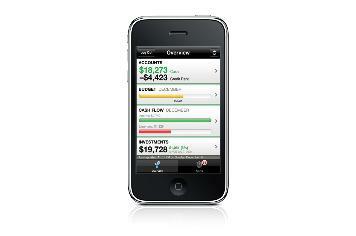 It's Budget day, which means politicians catch up on a couple of hours sleep while the Chancellor drones out the snoring with details of how much more we'll all be paying for stuff. These apps will help you save your pennies in other ways. They are all, of course, free.
Mint.com Personal Finance – iPhone
With multiple cards and bank accounts, direct debits and bills, it's no surprise the phrase 'I don't know where it all goes' has become a more literal interpretation of insufficient funds in recent years. Mint.com's iPhone app is like a tiny pocketable accountant, working for free to make sense of your baffling finances. And you can't say fairer than that.
Impulse is the mother of personal poverty. You see, you try, you buy. It's senseless to fight impulse spending, or not much fun, at any rate. But if you're smart, you shop around and get the best price. With ShopSavvy, that's just a matter of scanning the barcode so it can nip round the boutiques of Internet Street to scout out a better deal.
Hang on – you've got a BlackBerry… you shouldn't need an app to manage your finances. If you do, though, they don't come more highly regarded than this vanilla software that knows all the usual tricks – credit cards, bank accounts, investments, bills and shopping – plus it'll keep tabs on your air miles. Because you're a jet-setting mogul, no?
The restaurant bill has arrived and your mate (there's always one) suddenly thinks he's an accountant, confidently trotting out inexplicable numbers to the party. Trouble is, he's either rounded up the tip enough to buy the waiter a holiday home, or rounded it down to a pittance. Tips Touch will get it right and tell you how to split it.
All-you-can-eat phone tariffs have lured us into a false sense of freedom when it comes to letting our dialling fingers loose on the keypad. Simon Maddox's 0870 app filters premium numbers, suggesting a landline alternative whenever possible. It certainly beats paying the cost of a pint to listen to Eine Kleine Nachtmusik for 20 minutes.