5 apps for stranded travellers
Stranded? Load up on these apps to while away the interminable wait for Europe's planes to be airborne again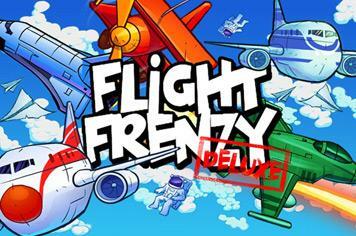 With Iceland's least prounceable volcano continuing to spew glassy ash into the rest of Europe's cloud space, grounding aircraft and stranding thousands of travellers, we've put together a few apps to while away a lengthy Act-of-God-enforced flight delay.
Flight Frenzy Deluxe (Android, £1)
While Europe's air-traffic controllers are enjoying an unscheduled holiday, you can show them how it's done in Flight Frenzy Deluxe. Bearing more than a few similarities to the iPhone's Flight Control app, you're in charge of landing a series of aircraft safely. Start with the jets and helicopters, then move on to the stealth bombers and space shuttles.
There's no pretending it's normal to catapult a variety of feathered species at green disembodied pig heads in poorly-constructed shelters. But like so many quirky game ideas before it (chivalrous plumber, anyone?) the strange concept behind Angry Birds is secondary to its narcotic addictiveness, and more than enough reason to tenuously put it in this list.
Piloting a chopper's a dangerous job, especially with a cloud of rotor-jamming rock dust hanging about in the stratosphere. Luckily, in Throttlecopter all your flying is done in a tunnel, so there's no need to worry about volcanic fallout. Global high scores mean you can compete on (virtual) distance covered with other stranded passengers around the world.
Being stuck a long way from home isn't fun. But it's less fun if you can't ask the locals where to pick up a decent schnitzel or ask directions to the nearest loo. It may not be able to tell you how to pronounce 'Eyjafjallajoekull', but the Interlecta Translator is free for a limited time, so grab it and use it. Fingers crossed you'll be home before they put a price tag on it.
It's fair to say that this isn't the most polished-looking game in the App Store, but it is the most topical timewaster for the volcanically-challenged traveller – and probably the best stress relief, too. Shake your phone to activate anything from a minor tremor to a full-on volcano blast. Side-effects may include arm pain and a smashed handset.
Volcano facts:
– The word volcano comes from the Sicilian island of Vulcano, named after Vulcan (the Roman god of fire)
– Planes are grounded because volcanic ash contains silica, like fine glass which can melt in an aircraft turbine, blocking the ventilation. When it overheats, the engine powers itself down for safety
– Fresh lava can reach temperatures of 1,200 degrees Celcius
– There aren't any active volcanoes in Britain, but there were – Edinburgh Castle sits on top of one, while Snowdonia and the Lake District were also volcanic (about 450 million years ago)
– The world's tallest volcano (relative to sea level) is Ojos del Salado (22,615ft) on the Chilean-Argentine border
– Volcanoes also exist on other planets; Olympus Mons on Mars is around 85,000 feet high
– Italy's Mount Etna has been active longer than any other volcano, continuously erupting for around 3,500 years
– Vesuvius, most famous for destroying Pompeii in AD 79, is the only volcano to have erupted on the European mainland in the last 100 years (Etna and Stromboli are on islands)