5 of the best budget movie-making gadgets
It's the BFI London Film Festival this week – here's the kit you'll need to get your blockbuster in next year's festival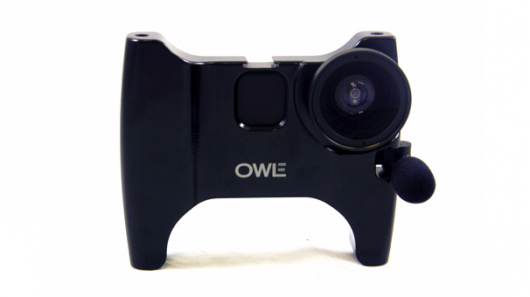 Storyboard Composer £10.49
Don't just dive headfirst into shooting footage – use this storyboarding app for iPhone and iPad first. You can set the duration for each panel and frame locations with photos, using stand-ins to show how your actors will move around the screen. It also lets you add audio clips for dialogue and notes as captions too.
JVC Picsio GC-FM2 £90
Want an excuse to get in the director's chair but can't afford the Canon 5D Mark II? The new Picsio from JVC shoots full HD at 30fps with HDMI out, a 3in touchscreen and three time-lapse settings. It gives the rest of our top ten camcorders a run for their money despite its sub-£100 price tag.
OWLE Bubo Camera Mount £120
If you're fed up of shaky iPhone or iPod Touch footage, you might want to give this controversial mount a whirl. We can't decide whether it's genius or just plain ridiculous but the OWLE Bubo gives you a wide angle lens, handgrips for stability, an external extra-sensitive microphone and four tripod mounts. Just prepare for the stares.
Samsung Galaxy S II £450, £30 a month
Okay, there are a few smartphones that shoot 1080p video at 30 fps now – like the HTC Sensation and the iPhone 4S. But some users have reported that the Sensation's mic is less than great in windy conditions and it'll take a while before we're familiar with all of the iPhone's foibles. With the Galaxy S II you can manually change the exposure and white balance with touch-to-focus altering the brightness of the scene.
Philips PicoPix PPX 1430 £280
Once you've whipped your debut up to shape on iMovie or a Final Cut Pro free trial, all that's left to do is invite everyone you know round to watch your Oscar contender. For a Be Kind Rewind moment on a budget, Philips' latest pico projector produces a six feet (or so) wide image on your wall with a bright picture once you've drawn the blinds. Plus you could buy 80 for the same price as this £23,000 projector.
Also
Ultimate set-up – guerilla cinema