5 of the best – holiday apps
Money, ticket, passport… apps. Stuff scoured the globe to bring you the five tools you shouldn't leave home without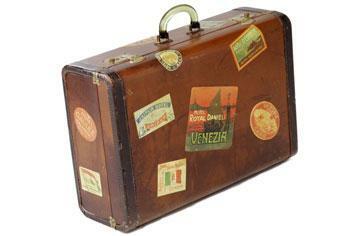 Going anywhere nice this year? Don't forget to pack your phone with these app travel essentials…
Lonely Planet Compass guides
£free, Android
What will save augmented reality from becoming a buzzword? Apps like LP's Compass Guides. Point your 'Droid phone around your destination to find out about sights, eats, places to stay and other choice nuggets of travelling wisdom.
[via Android Market]
Postcards
£free, Android/iOS
Snap a pic on your cam, send it to Postcards' servers before 4pm and they'll print it out on a physical postcard and pop it in the post with a bespoke message the same day. The app may be free, but the company charges 99p postage (£1.49 for first class). Even so, it beats the alternative.
[via Android Market or iTunes]
Hipstamatic
£1.19, iOS
Want your holiday snaps to stand out from the crowd? Hipstamatic produces all manner of gooey results, dripping with vintage charm and warm vignettes. There's Facebook and Flickr sharing, too, to make your desk-bound friends seethe with envy.
[iTunes]
Sky+
£free, iOS
One minute you're lying in a hammock and drinking out of a pineapple, then the realisation sets in, followed swiftly by horror and panic. You've forgotten to set the Sky box to record Corrie. If you've downloaded the Sky+ app, you can quickly zip through the schedules and and rectify that using the Remote Record function. Encore une pineapple, por favor, mate.
[iTunes]
Translator with Voice
£1.79, iOS
While you wait for Google to sort out its proper on-the-fly voice translation, make do with this neat multi-lingual app. You won't be chatting to the locals like a native, but you might get less of a surprise when your dinner arrives at the table.
[iTunes]
More 5 of the bests from Stuff.tv: