5 blockbuster movies to watch this summer
While summer is all about rushing outside as soon as the sun shines to achieve the world's greatest t-shirt tan, it's also about making a trip to th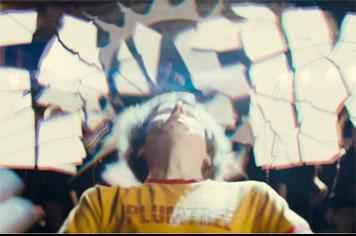 While summer is all about rushing outside as soon as the sun shines to achieve the world's greatest t-shirt tan, it's also about making a trip to the cinema to catch a summer blockbuster. So here are five movies you should go and see this season.
DiCaprio stars as the best-of-the-best of a new breed of information thieves who steal corporate secrets from people's minds while they're asleep. With his life now in tatters, his only hope is to plant an idea instead of take it, but danger lies ahead..
Toy Story 3 – out now
Pixar's flagship returns for a third instalment, 15 years after the original. The lively toys find themselves accidentally donated to a daycare centre when original owner Andy heads off to college. The toys at the daycare centre are not quite what they seem, so Andy's toys make a break for it.
The A-Team – 28 July
Based on the '80s A-Team we all knew and loved, the 2010 film follows the team of ex-Special Forces soldiers (now ex-Iraq rather than Vietnam) imprisoned for a crime they still reckon they didn't commit. Unlikely to be a cinematic masterpiece, but we still pity the Fool who doesn't watch this. With Liam Neeson as Hannibal and UFC fighter Quinton 'Rampage' Jackson as BA.
The Expendables– 20 August
A must-see for the cast list alone. Schwarzenegger, Stallone, Willis, Dolph Lundgren, Jason Statham, Jet Li… the list goes on. A team of mercenaries led by Barney 'The Schizo' Ross (Stallone) head to South America to overthrow a dictator against all odds. We think you know exactly what to expect.
Scott Pilgrim Vs. The World – 25 August
Michael Cera takes the lead in this action-packed love story set in a universe chock full of visual references to comic books and video games. Scott Pilgrim (Cera) finally meets the girl of his dreams, but to win her love he must first defeat her seven evil ex-boyfriends. We've all been there.
Looking for more entertainment?
20 best apps of all time