5 health and fitness gadgets for World Health Day
What better day than World Health Day to start a new exercise regime? Check out our pick of health and fitness gadgets to get you started on a new and improved you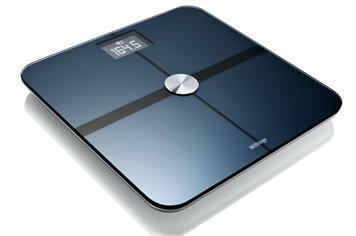 Gadget dependency is no longer a feasible excuse for couch-based lethargy. There's a slew of tech out there intent on whipping that paunch into shape and synergising your fitness drive. And what better day to start than on World Health Day? So quit your jibberjabber and check out our pick of gadgetry that'll be sure to perk up your new health and fitness regime.
Withings Wifi Scale £140
"Remarkable" isn't usually a word you'd associate with a set of bathroom scales but Withings' glass platform backs up its wonderfully stylish looks with Wifi functionality. It measures your weight, calculates your body fat and BMI, then charts and graphs your info via Withings' website. There's even an iPhone app and Twitter integration in case you want to lose followers as fast as you lose weight.
Buy it – Withings
Let's face it, personalised trainers are pricey. Luckily, the relaunched Adidas MiCoach (sans Samsung) comes with this nifty gizmo. Communicating wirelessly with the heart monitor and stride sensor, the Pacer records your workout stats via the MiCoach website. There's realtime audible coaching that'll bark at you to "speed up" or "slow down", as well as deliver stats (time, distance, pace)  based on your training goals. It's also compatible with any MP3 player with a 3.5mm jack, which means Eye of the Tiger o repeat, right?
Buy it – Adidas
The Polar CS600X will make a great cycling companion. Not only does it wirelessly clock your heart rate, cadence and distance – it also measures your performance, power and efficiency. It also displays your right/left distribution and pedaling index, with the aim of improving your cycling technique. It features GPS mapping capabilities too, pumping data to the bundled Pro Trainer 5 software, allowing you to view route information on either Google Earth or any GPS mapping software. Maps are also color coded for heart rate zones, to identify the relationship between performance, route and terrain.
Buy it – Polar Electro
A simple aquatic MP3 player with easy to use buttons is just what you need to keep you entertained during those endless lane swimming sessions (or in the bath/shower after a trip to the gym). With its 1GB capacity, the AquaBeat can be submerged in water up to three metres – it helps that it floats too. And if it's half as popular as Speedo's tight swimming trunks, Speedo's on to a winner.
Buy it – Speedo
Fed up with the standard methods of exercise? A vibrating dumbbell might just be what you need… maybe? It could arguably be considered a ridiculous exercise tool, possessing more comical qualities for its sexually suggestive motions, than actual fat-busting qualities, but its creators claim that using it six minutes a day will tone those flabby arms. Great for bingo wings, I suppose… and a laugh with your mates.
Buy it – Shake Weight
Want more fitness gadget ideas? Check out our Fitness Gadgets Special vidcast.