5 things you need to know about Huawei in 2021
Huge summer ahead for the Chinese company as it turns its attention away from smartphones
You may have seen a little less of Huawei phones in the last year, but that's because the company is branching out into all sorts of areas these days and now it's latest haul is in, including familiar favourites with a 2021 twist or two, and some rather more unusual gadgets.
First up is the Huawei Watch 3. It's a dual-personality wearable that can be a full-on smartwatch if you like, or an ultra-long battery life fitness watch, and takes just a few swipes and taps to switch between the two.
Huawei's HarmonyOS software has now made it to the company's MatePad tablets, and a trio of the things will try to lure you away from Apple's iPads.
And did you know Huawei makes monitors these days? The MateView series is coming to town, with one screen for those who want super-high resolution and a cleaner desk, and another for the gamer crowd.
Let's take a closer look.
Huawei smartwatches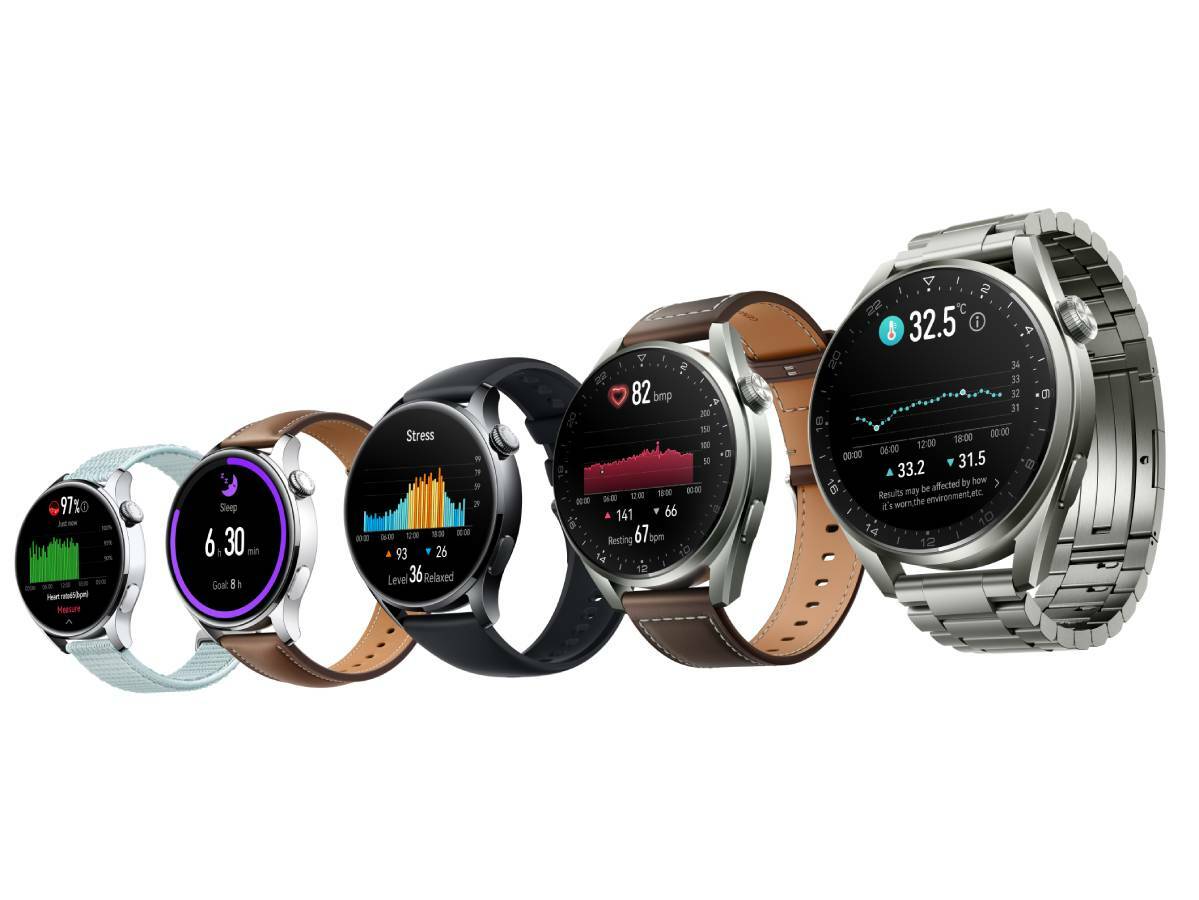 It's all change for Huawei smartwatches, although you wouldn't know it from a glance at the Huawei Watch 3.
It looks a lot like a simple successor to the Huawei Watch 2, one with a facelift. But it's a whole different proposition because this is arguably Huawei's first real smartwatch since its Wear OS 2017 watches.
It lets you download additional third-party apps, has an Apple Watch-style interface and is available with an eSim inside to let you stream music and take calls without a phone.
Smarts like this aren't easy on the juice and Huawei says the Watch 3 lasts around three days between charges, but there is a battery saver mode that turns it into more of a simple semi-smart fitness watch, in exchange for two-week battery life.
The Huawei Watch 3 has two personalities and we like them both. It also has a rotating crown control dial, so you don't have to rely on the touchscreen 24/7.
It looks slick, with curved glass on top, a 1.43in OLED screen with slim borders and a stainless steel body. There's an even fancier option too, with the Huawei Watch 3 Pro taking all the good stuff in the standard Huawei Watch 3 and cranking it up a notch.
Toughened glass is replaced by Sapphire, stainless steel by titanium, and the underside is ceramic. Other improvements include five day battery life in its 'smartwatch' mode, or 21 days when you switch to its unassuming Clark Kent battery saver mode.
Make sure your wrist is it to it, mind, because the Huawei Watch 3 Pro has a large 48mm diameter face.
The Huawei Watch 3 is set to cost £349.99, while the Watch 3 Pro will set you back £499.99.
Huawei tablets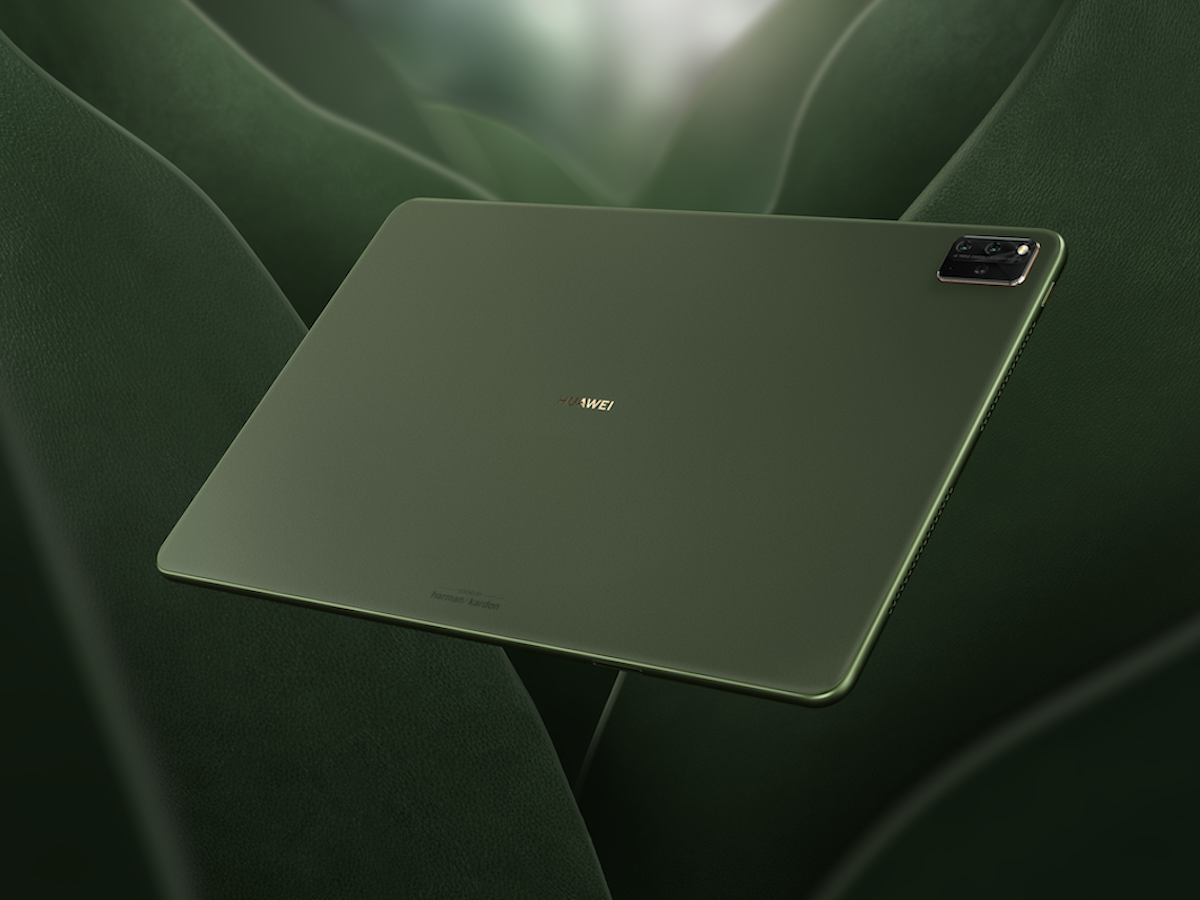 There's big news for Huawei tablets too, with three new models on the horizon.
The names are familiar enough: the MatePad Pro, MatePad Pro 11 and MatePad 11, but these run Huawei's Harmony OS rather than the long-standing EMUI interface.
The 12.6-inch MatePad Pro is the best of the lot and has a 2560 x 1600 resolution OLED screen. Buy Huawei's Smart Magnetic Keyboard case to turn it into something a little like a laptop.
This is Huawei's iPad Pro alternative and it uses the Kirin 9000E processor, as seen in the Huawei Mate 40 phone.
We've already test-driven the Huawei MatePad Pro and some of its best bits include a powerful eight-speaker array that sounds great, slim screen surrounds that minimise bulk and long battery life of up to 14 hours.
Unlike an Apple iPad Pro, the Huawei MatePad Pro doesn't have the flashiest design. It's plastic, not aluminium or glass. However, it does have fast 40W charging, 27W wireless charging and even reverse wireless charging.
Want something smaller? There's a 10.8-inch version of the Huawei MatePad Pro that has a similar design, but a smaller screen. It also uses the Qualcomm Snapdragon 870 processor, which is just as good as the Huawei Kirin chipset in most situations.
There's a further step-down tablet too, the "non-Pro" Huawei MatePad 11. This doesn't have an OLED screen but its 2650 x 1600 pixel LCD has a 120Hz refresh rate, you can get a keyboard case for it and the battery lasts up to 12 hours.
It uses the Snapdragon 865 CPU, which was top dog back in late 2019/early 2020, but it still holds up well today.
And the prices? MatePad Pro and MatePad Pro 11 price are still TBC, while the more affordable MatePad 11 is available for £349.99.
Huawei software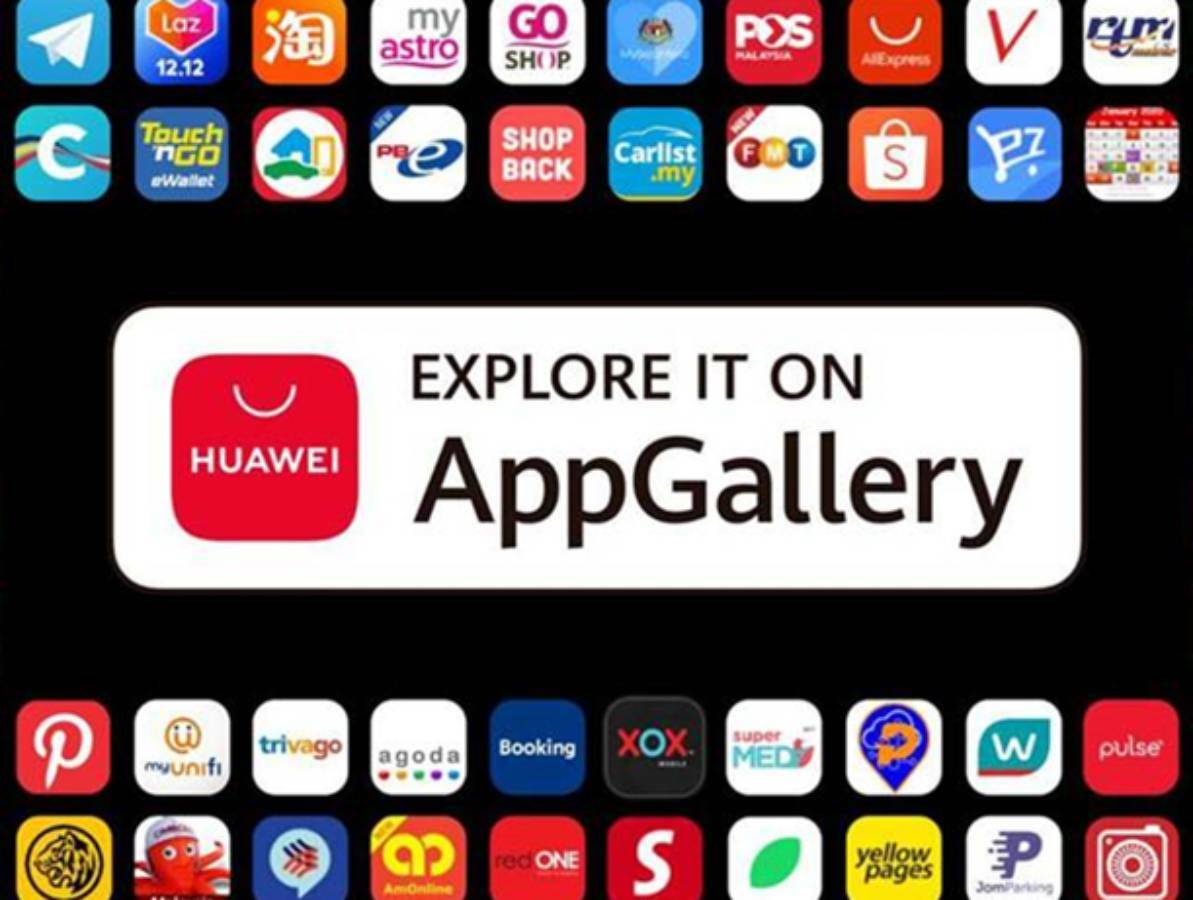 HarmonyOS is what links together Huawei's tablets, smartwatches, and its upcoming phones. Huawei has been working on it furiously since it was barred from using "proper" Android, complete with Google Maps, Gmail and the Play Store.
HarmonyOS still runs Android apps, but you have to get them from Huawei's AppGallery or one of the other third-party app stores.
Tablets like the Huawei MatePad Pro actually have a baked-in search engine to help you find stuff not available on AppGallery, called Petal Search. Is it ideal? No. Can you get by with it? Probably.
Huawei monitors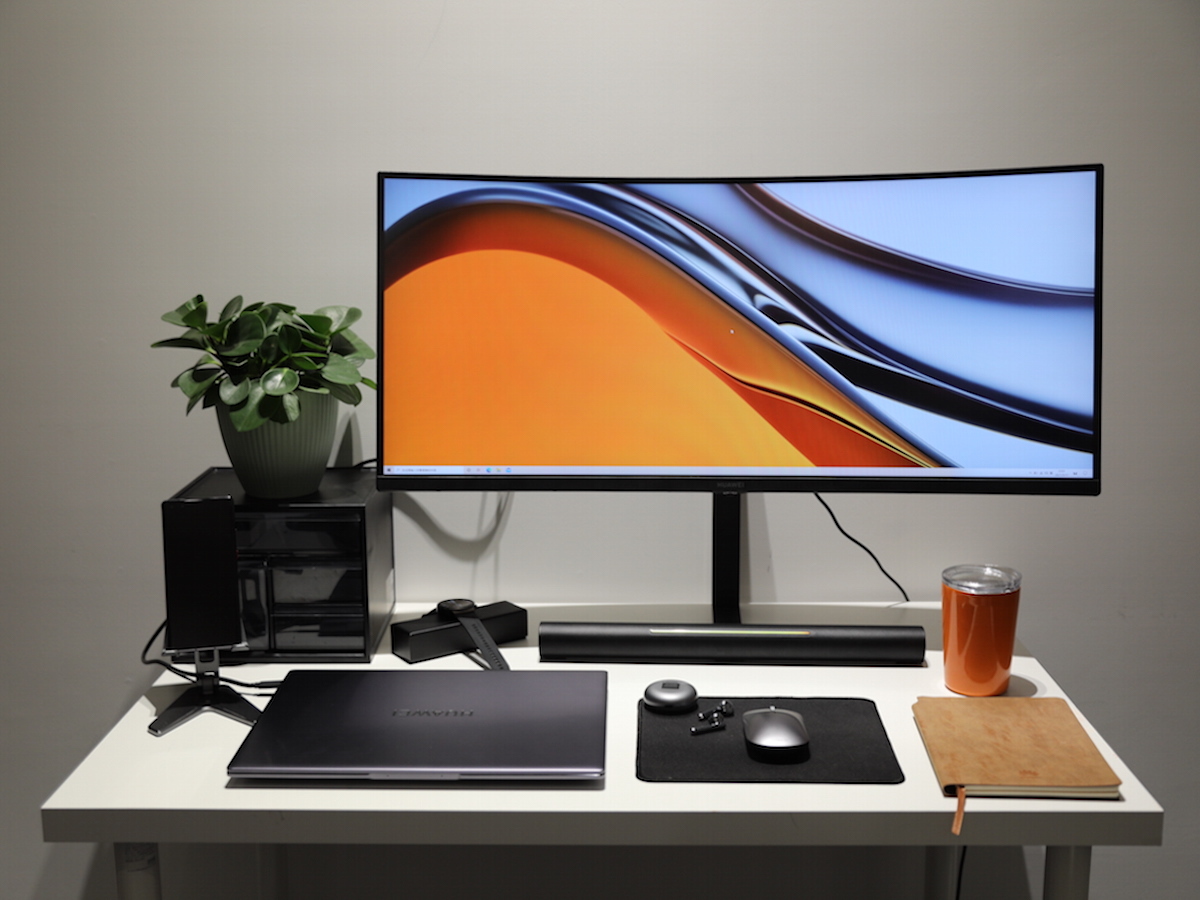 Huawei has also confirmed more monitors are coming our way, and these thankfully come with no software headaches.
The Huawei MateView and MateView GT join the Huawei Display 23.8″, which was the first Huawei desktop monitor. It was announced back in April. This pair is altogether more high-end.
The Huawei MateView has a 28.2-inch panel with some pretty impressive display specs. It can hit 98% of the DCI-P3 colour gamut, devised by the film industry. Maximum brightness is 500 nits, which will look pretty searing in your spare room. It supports HDR and the resolution is 4K stretched to a 3:2 shape, 3840 x 2560 pixels.
That's almost 10 million pixels in total and there are some nice extra quality of life features here too – a power source in the base will charge USB-C laptops at 65W, the rate used by a lot of recent slim and light models, including Huawei's own of course.
There are dual 5W speakers, a pair of far-field mics built into the Huawei MateView and it has wireless connectivity to let you stream the picture from your laptop.
Alternatively, the Huawei MateView GT is the gamer's choice. It cuts out the wireless fluff in favour of a much more striking 34in curved panel.
This is a 21:9 aspect ultra-wide monitor with a maximum refresh rate of 165Hz, a fast 4ms response time and solid 4000:1 contrast.
Huawei announced these monitors for the Chinese market back in May, but now we get them too. Good news. You'll pay £599 for the Huawei MateView and £499 for the MateView GT.
Huawei headphones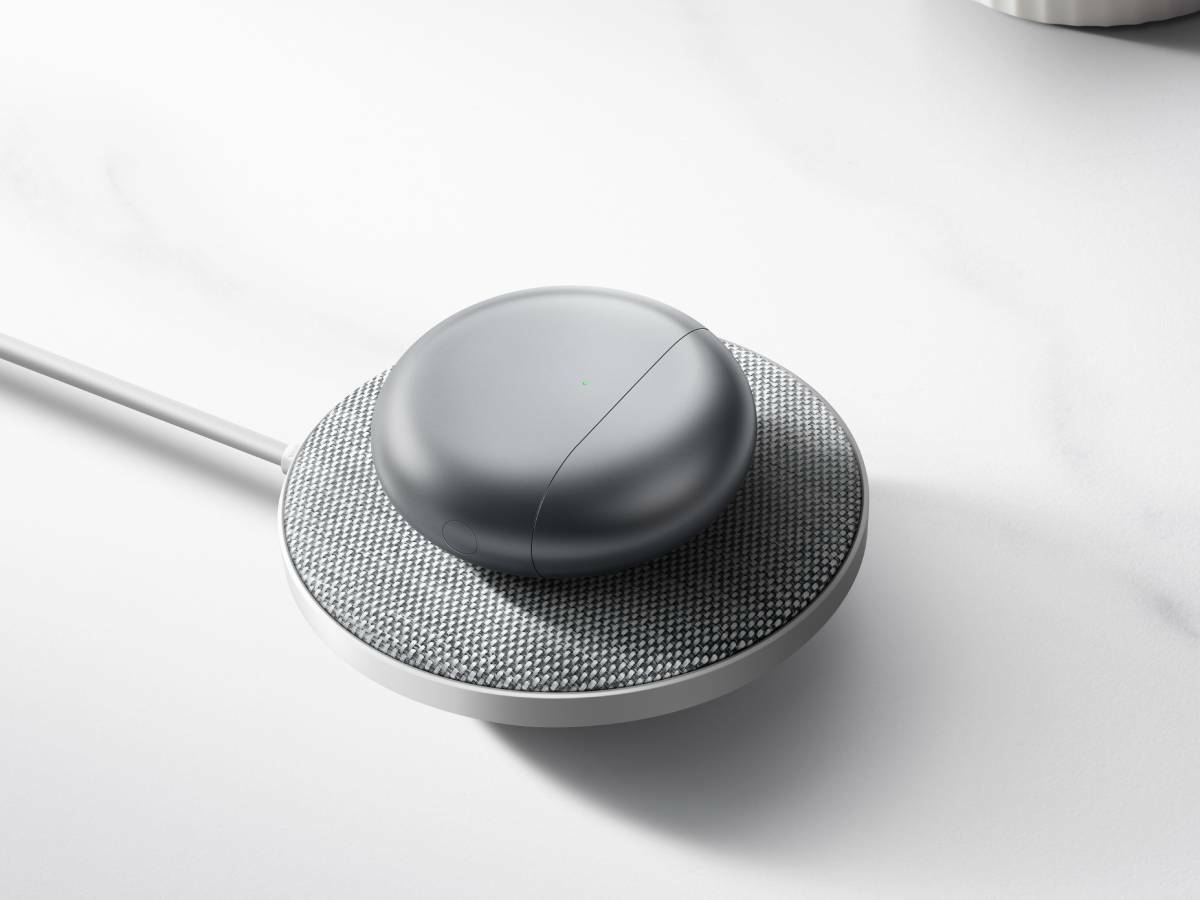 The Huawei Freebuds 4 are also coming to the UK and the true wireless earphones are pretty unusual.
They have active noise cancellation, but are earbud headphones, not ones with a tip that blocks out your ear like pretty much every other ANC pair.
Unlike the last-gen set, the Huawei Freebuds 4 have two mics in each earpiece, and they tailor the active noise cancellation to suit the shape of your ear canal. Clever stuff, and Huawei says they can zap up to 25dB of outside noise.
There are 14.3mm dynamic drivers providing the sound, the battery lasts up to four hours between charges, and there are 22 hours of play time on tap with a fully charged case in tow.
Huawei's Freebuds 4 will be available from £129.99, or pick up the wireless charging edition Freebuds 4 for £149.99.