6 alternatives to BBC 6 Music
Today we heard the official news that BBC 6 Music was to be no more, all thanks to BBC cutbacks. While the 80,000 members of the Save 6 Music Facebook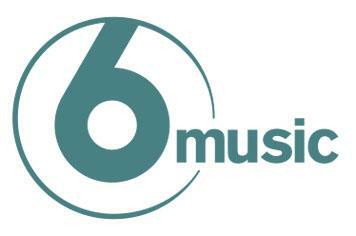 Today we heard the official news that BBC 6 Music was to be no more, all thanks to BBC cutbacks. While the 80,000 members of the Save 6 Music Facebook group cry into their statuses, we've got productive and perked ourselves up by digging out some great alternatives to listen to new music – check them out below, and be sure to let us know yours in the comments below.
Last.fm – http://www.last.fm/
Radio is all well and good, but if you're looking for new music to listen to based on stuff you actually like, you just have to make do with what you're given. Not ideal.
Last.fm solves that by offering you suggestions on tracks you might enjoy based on the music you stream from its service. It does this via recommendations from other users who like similar music to you – the more recommendations a song gets, the more likely it is to get suggested to you.
There's currently 30 million Last.fm users around the world, so there's always going to be a chance to discover something you hadn't heard before (unsigned artists are allowed to promote their music on Last.fm too), as well as catching up with your favourites at the same time.
22Tracks – http://www.22tracks.com/
A great way to keep up with the latest music in your favourite genre, 22tracks is an online jukebox packed with tracks selected by specialised DJs in Amsterdam.
But don't just stick to what you know – 22tracks aims to help people discover new genres as well as promote new artists, and is refreshed throughout the week with new tracks so you'll usually hear something different every time you log on.
There are 22 different genres to choose from, including house, latin, reggae, soul and techno, each with 22 tracks inside them. You can stream them for free, but if you want to buy them, there's a link to iTunes for most tracks where you can do just that. Marvellous.
MySpace Music – http://www.myspace.com/music
In a move that seemed to concede its defeat to Facebook, MySpace appeared to place a lot more emphasis on the music side of the site last year, with a redesigned front page and new added features for artists.
Since its launch musicians, both unknown and not, have set up their own MySpace Music page and uploaded their tracks for people to listen to. The message was simple – if you didn't have a MySpace Music page, you weren't really worth listening to.
Of course that's great for us listeners – just sign up for a free MySpace account and you'll have access to literally millions of artists, as well as the ability to keep up with information such as tour dates via their MySpace blog. There'll be some hits and some misses, but that's half the fun of discovering new music, right?
Spotify – http://www.spotify.com
Yes, we know most of you have heard of this one – but streaming services are a great way to discover new artists and catch up on the back catalogue of your favourites without coughing up a fortune.
Spotify is free if you don't mind listening to a couple of ads every now and then – or alternatively you can pay £10 a month for ad-free, better quality listening, offline playlists and access to the mobile phone apps the company has developed.
Of course Spotify is just one streaming service out there – We7 is also worth a peek, especially now its iPhone app is live, and Napster's 10 million strong catalogue for just £5 a month will no doubt be a pull for the serious audiophiles out there.
DatPiff – http://www.datpiff.com/
This is one for any hip hop fans among you – DatPiff.com calls itself the "authority in free mixtapes", and it certainly isn't exaggerating. All legit and above board, the site offers registered users up to three mixtape downloads a day and unlimited streaming – all for free. Most even come with artwork too so you can print it off to put into a blank CD case.
As well as mixtapes, you can also catch music videos on the site, and alongside all the well-known artists you'll also be able to try out some up and coming ones too.
Of course if you're a serial downloader, or fancy just downloading single tracks rather than whole mixtapes at a time, you can upgrade to a pass for a week, month, 6 months or whole year for between $2.99 and $60.
SellaBand – http://www.sellaband.com/
A great way for new artists to get fans as well as funding, and for early believers to get rewarded for their investment in the future. SellaBand lists thousands of bands and artists for free, who upload their music for other users to listen to. The aim for most is to raise money for their next album, tour, or to help fund their promotion, but others look purely to drum up support, get their music out there and increase their fan base.
If you do choose to invest even a couple of pounds towards a band you like the sound of and become a "Believer", once they hit their target, you'll get rewards such as free downloads and goodies, and maybe even a cut of revenue if they make it really big.
It's an interesting way to hear new, upcoming music and to show your support by helping them get a break they might not otherwise have been able to get. Just think of the karma in that!