7digital debuts new download den
[intro]Move over iTunes, 7digital wants to steal some of that DRM-free thunder[/intro] This morning, in a small cinema in Soho, the big boss of 7di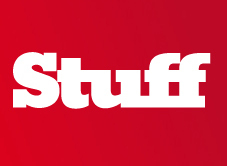 This morning, in a small cinema in Soho, the big boss of 7digital, Ben Drury, showed me the new download store (pictured, click to enlarge) that he hopes will take on iTunes.
First things first, it's a simple web-based service, so there's no installs to mess around with and no worrying about whether you're Mitchell or Webb (that's Mac or PC to those of you living in a cave).
Over 50 per cent of the two million tunes on the new site are available as 320kbps DRM-free MP3s, including the entire EMI catalogue and a load of independent labels. Many also offer variable pricing depending on what format you choose – the new album by The White Stripes, for example, is available in WMA, AAC or MP3 – and there's no digital watermarking going on either.
Like Lala.com, when you sign up to 7digital you get your own online locker. Every track or video you buy from 7digital is then stored in your locker so you can stream it or re-download it wherever you happen to log on – handy if you suffer a hard drive death or get a severe hankering for some Iron Maiden while in a web café in Helsinki.
There's a bit of nifty Last.fm integration involved in the new launch as well, with buy buttons soon to appear next to every track on Last.fm that exists to buy on 7digital.com, they'll even work through Last.fm's Facebook application – as if you weren't addicted enough already.
Try it out at www.7digital.com.