The 8 biggest PS4 game trailers from Paris Games Week
New announcements, a fresh look at The Last of Us Part II, and plenty more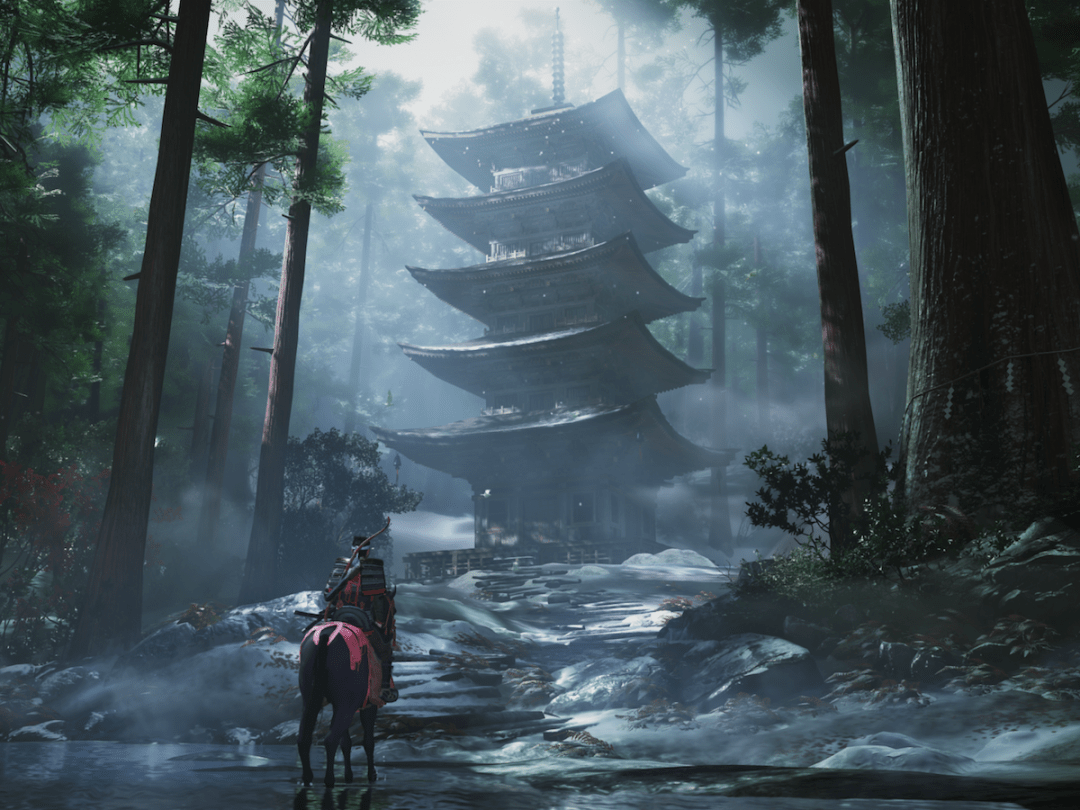 Did you know that there's a big video game expo going on right now? It's not E3, Gamescom, or even the PlayStation Experience, but Sony just unleashed a heap of killer new game trailers at Paris Games Week.
If you're looking for a fresh glimpse at some of the massive PlayStation 4 games on the horizon, including The Last of Us Part II, Spider-Man, and the Shadow of the Colossus remake – as well as some brand new announcements – then you've come to the right place.
Rather then give you the full listing (including newly-announced games like Spelunky 2 and The Hong Kong Massacre), we've picked out the eight biggest and best trailers of the day. Got 20 minutes to see some of our most anticipated games of the next year and beyond? Keep reading, if so.
The Last of Us Part II
Well, this is deeply unsettling. The Last of Us Part II is probably still way off in the future (we suspect 2019 at this point), but Naughty Dog wanted to showcase some of the other characters in the game beyond Ellie and Joel – and this scene's a tough one to watch.
Who are these characters that we see suffering so vividly? Fan theories posit that the nearly-strangled woman is Ellie's mom, and that this is a flashback scene, and the YouTube description seems to play into that. Whatever the case, this PS4 Pro footage looks stunning, even if it's a bit hard to stomach!
Ghost of Tsushima
Sucker Punch is best known for the Infamous series, but its next creation will take open-world action to a new destination: feudal Japan. This is our first look at Ghost of Tsushima, the studio's brand new PlayStation 4 exclusive.
It's just a tease for now – table setting to get you excited about the setting and themes, but it does an effective job of that. You'll control a "battered samurai," according to the PlayStation Blog, fighting back against the invading Mongol Empire to reclaim your home. It looks gorgeous, of course, and hopefully it won't be long before we see much more of this vast adventure.
Spider-Man
It's still hard to believe that Insomniac's standalone Spider-Man game – which isn't tied to the movies – will play as good as it looks when it releases in 2018. But when it looks this spectacular, damn, we really want to believe!
After the E3 debut this summer, the latest trailer shows off more of the world: this is an established Spider-Man tale rather than another origin story, plus we see both Peter Parker and Miles Morales in the mix. As before, it looks so much like a CG movie that we're sort of struggling to understand just how interactive it'll be, but we remain hopeful. After all, Insomniac's Ratchet & Clank games look like Pixar movies, and they're fantastic.
Shadow of the Colossus
Wow, this looks absolutely phenomenal. Shadow of the Colossus is, of course, Sony and Team Ico's PS2 classic and one of the most beloved games of that era, and now it's coming to PS4 in a totally overhauled edition with completely new graphics.
And it's a true stunner. Bluepoint Games has rebuilt the experience atop the core, classic gameplay, also offering up a new control scheme in addition to the 4K graphics. Hopefully it keeps all of the rich emotion and wonder while lessening a bit of the jank from back when.
Onrush
Look, it's MotorStorm! Well, not officially – but this looks 100% like a slightly more jacked-up MotorStorm and it's made by the team behind MotorStorm, but now it's called Onrush and it's published by Codemasters.
In other words, get excited. As in those brilliant PS3 racers, you'll seemingly be able to command an array of vehicles, including cars, buggies, and bikes, across terrain that's packed with opportunities to grab air and go nuts. This one's a bit more over-the-top, for sure, but we're hopeful all the same.
Destiny 2 – Expansion I: Curse of Osiris
Like millions of you out there, we've been pumping Destiny 2 into our brains for the past several weeks – and while the thrill of popping aliens and scoring loot is still very real, we're excited about what's next for Bungie's much-improved sequel.
And now we know: Curse of Osiris, the game's first premium expansion pack, will arrive on 5 December for all three platforms, bringing with it new narrative content that takes place after the core game's campaign, as well as a new social space (The Lighthouse) and fresh missions, raids, strikes, and more. Catch the first glimpse of what's coming above.
Detroit: Become Human
Like the Last of Us trailer, this one's also a bit tough to watch – but that's the kind of experience that Quantic Dream is shooting for with this tale of lifelike androids who break out of their expected subservience and, well… "become human" as the title suggests.
This trailer shows the tale of Kara, a robot owned by a disgusting, violent man who takes out his frustrations on his daughter – and on Kara too, we find out. How you choose to play pivotal scenes can dramatically reshape the events. It's certainly not a fun scenario, but they're still crafting something rather compelling here with Detroit: Become Human.
Concrete Genie
Sony obviously has plenty of vast experiences on tap, as seen above, but the company has some quirky, inventive fare on the horizon as well. Concrete Genie appears to be a fine example of that, as this game lets you bring your spray-painted creations to life.
It looks gorgeous, with vivid artwork and inventive animations, although it's not entirely clear what the point will be – besides unleashing a bit of creativity, of course. We see some puzzles being solved by your artwork, and some clear threats from the bullies, although we're still very curious to see how it all takes shape as a complete experience. It's coming in 2018.