Acer Liquid Express launches with Android and NFC
Acer wants you to hop aboard the Acer Liquid Express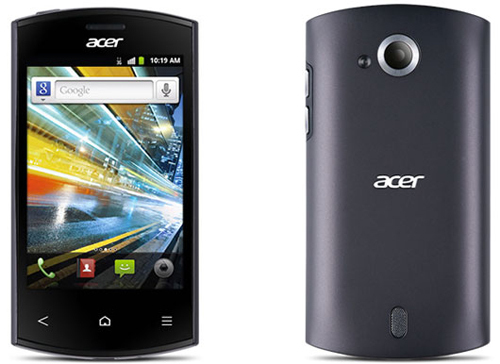 PC purveyor Acer has launched the follow-up to its Acer Liquid Smartphone, dubbed the Liquid Express. Acer isn't exactly the first (or second) gadget giant you'd associate with Android, but this isn't unfamiliar territory for the PC vendor which has churned out many an Android mobile over the past year, including the Stream and Liquid E Ferrari special edition handset.
The Liquid Express is the first Acer smartie to pack buzz-technology of the moment – NFC – which will hopefully soon have us swiping our mobiles for contactless payments as though it were a London Oyster card, as well as equip us with another easy way to share information between devices. Acer has also confirmed it plans to future-proof all future smartphones with NFC technology, joining the likes of the BlackBerry Bold 9900 and Galaxy Nexus.
Falling into pocket-friendly mid-range territory, the Liquid Express is of the Android Gingerbread variety, but is powered by a comparatively paltry 800MHz processor. Its other features include a 3.5in HVGA screen and 5MP camera with LED flash.
Available in a titanium overcoat, the Acer Liquid Express is ready for public consumption for free on a variety of contracts from T-Mobile and Orange.
You may also like
Will the Kinect 2 be able to lip read?
PS3 firmware lets you play PS3 games on your Vita