Alienware reveals new RGB-laden keyboards, gaming headsets, and more
Its super-charged laptops and insanely fast 500Hz gaming monitor get priced too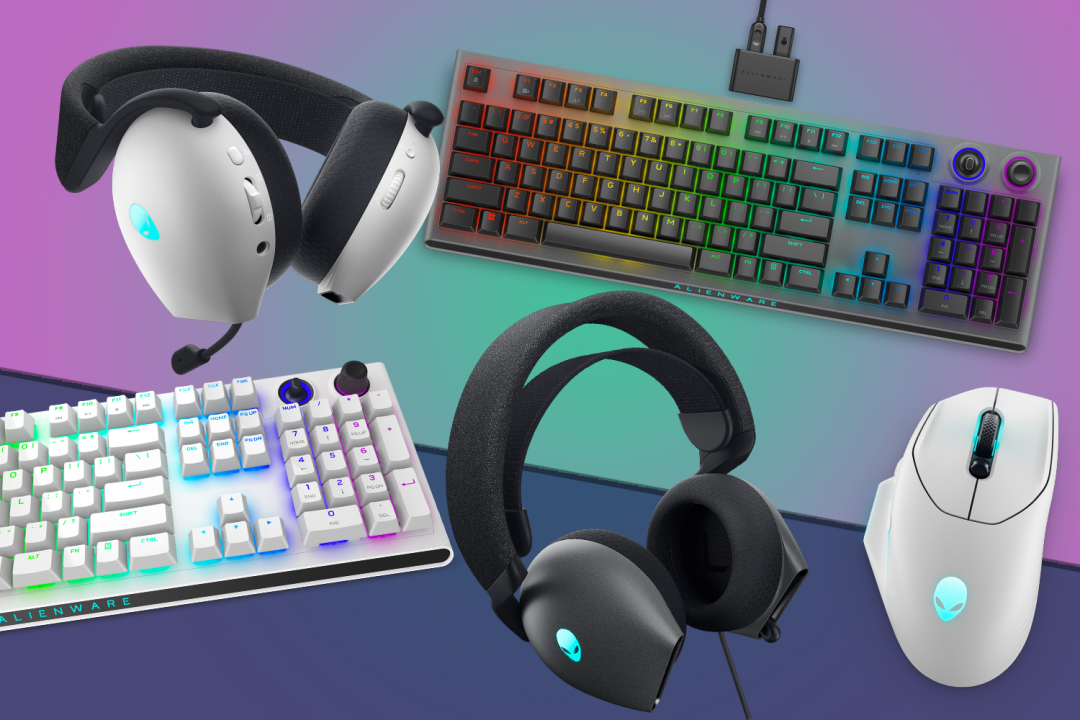 If you're in the market for a new gaming mouse, headset or keyboard, then Alienware's latest slew of RGB-infused peripherals might be worthy of your consideration.
The first of these is the Alienware Tri-Mode Wireless Gaming Keyboard which, as its moniker implies, lets you connect to your PC in three different ways — Bluetooth 5.1, a 3.4GHz USB-C dongle, or a detachable cable.
The inclusion of gaming-friendly mechanical Cherry MX Red switches will come as no surprise, and the addition of a programmable rocker switch and dial for customisable functionality is a nice touch. The usefulness of the latter will vary depending on your needs, but it should, at the very least, come in handy for volume and music playback controls. Launching in the US and China on 14 April for $290, it'll land in the rest of the world on 19 May, for an as-of-yet undisclosed price.

A more compact wired Tenkeyless Gaming Keyboard is another option, for those who prefer a smaller footprint and just the core features. It too, uses Cherry MX Red switches, along with anti-ghosting and N-key rollover for precise, muddle-free gaming. The USB cable itself is detachable, and can be routed in various orientations. Naturally, it also has customisable RGB lighting to match your setup. It's available right now for $160, though there's currently no word on availability for the rest of the world.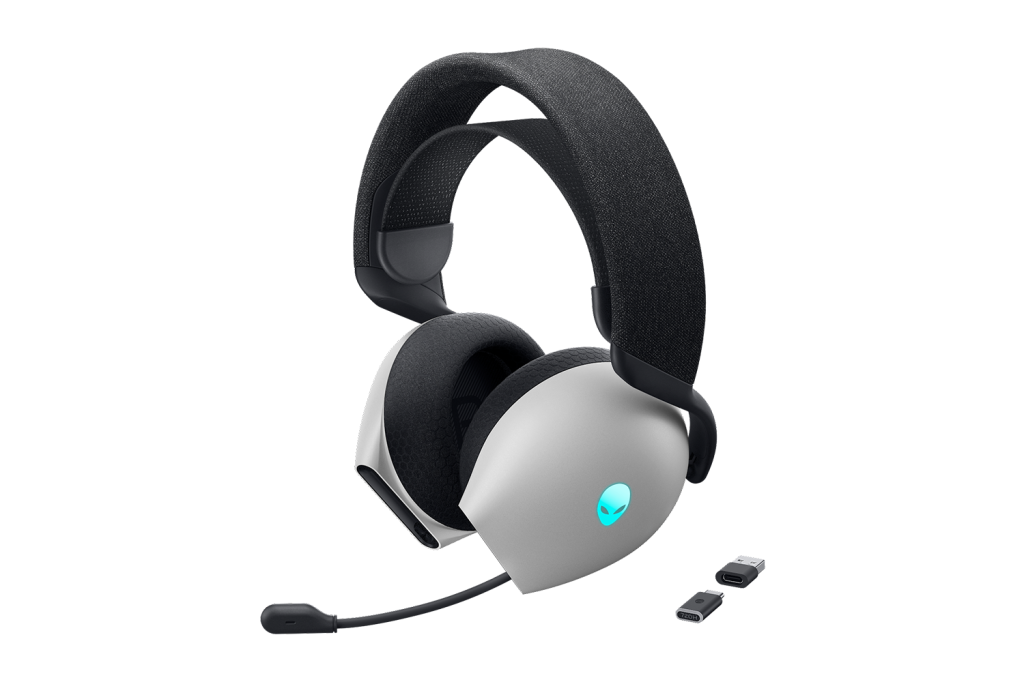 On the audio front, Alienware also announced the Dual-Mode Wireless Gaming Headset, which features a 30-hour battery, along with the option for wired connectivity via USB-C or 3.5mm jack. It's got a retractable boom mic for comms (with the added bonus of background noise reduction), and promises a comfortable fit, thanks to a wide headband and fabric-covered memory foam earcups. US gamers can grab it from today for $160, while further release dates and prices remain unconfirmed.
A cheaper $100 wired alternative — the Alienware Wired Gaming Headset — is essentially the same product as above, minus the wireless gubbins. Both headsets support Dolby Atmos and have RGB accent lighting, with the same retractable boom mic and AI-powered voice isolation. The wired version is launching in the US and China on 14 April, and in the rest of the world on 19 May.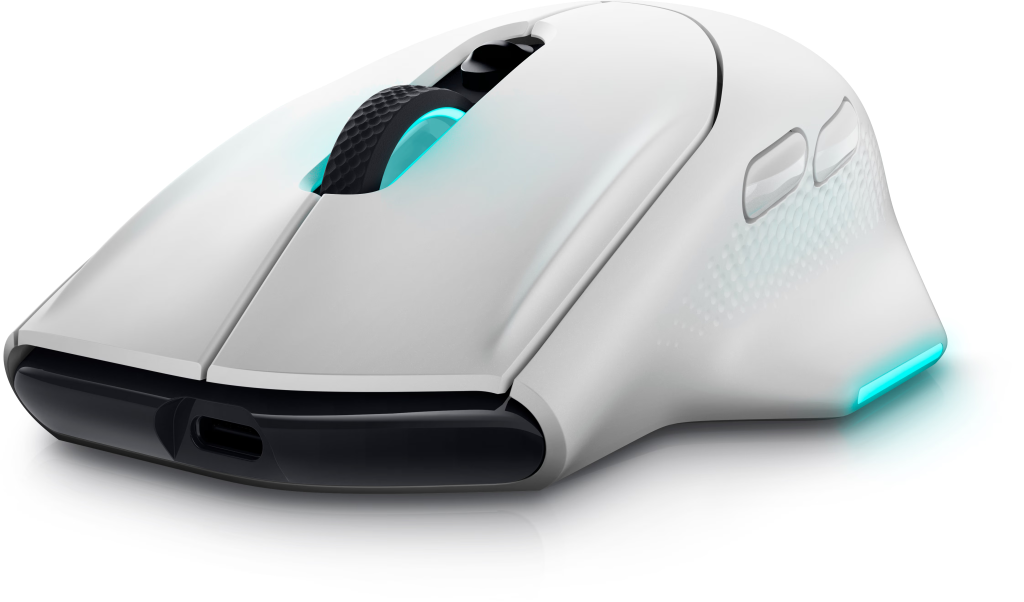 Lastly, there's the new Wireless Gaming Mouse. Designed for right-handed gamers, it has independent left and right keyplates/optical switches for improved responsiveness, with a sensor that supports up to 26K dots per inch. A battery life of 140 hours is very respectable, as is a five-minute quick charge which provides an impressive 10 hours of use. US gamers can nab it for $100, and it'll launch elsewhere for an undisclosed price, on 31 March.
Beyond the new products, Alienware also announced US pricing for its beefy m16 and m18 gaming laptops, which launched at CES. The former starts at $1899, with the latter coming in at $2099. They also received a launch date of 7 March for the Intel and Nvidia variants, with AMD-specific details due in the near future.
Oh, and remember that insanely fast 500Hz Alienware gaming monitor from CES? That will launch in the US on 21 March for $829.99, and hopefully not too long after that for the rest of us.