Altec Lansing Octiv Duo to end domestic squabbles
Like to share? Altec Lansing's Octiv Duo invites you to share your iPod tracks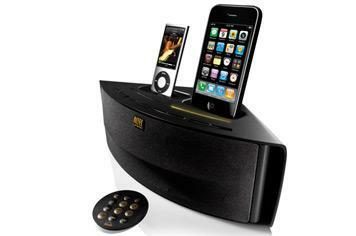 This is Altec Lansing's Octiv Duo – on the face of it a so-so dual-dock iPod speaker system, albeit one with a neat circular remote that stows in the back of the unit.
But it could also represent an end to your search for household harmony. And not the Simon and Garfunkel type.
The Octiv Duo can shuffle tracks at random from both docked MP3 players, meaning you ought to get a more or less egalitarian split of your Iron Maiden classics with the other half's High School Musical soundtrack.
Somehow, that just doesn't sound as exciting as it was supposed to, does it?
[via Engadget]