Amazon to take on iPhone with Kindle Phone?
The Kindle Fire is rampaging across the States – and all the evidence points to an Amazon smartphone launch before 2012 is out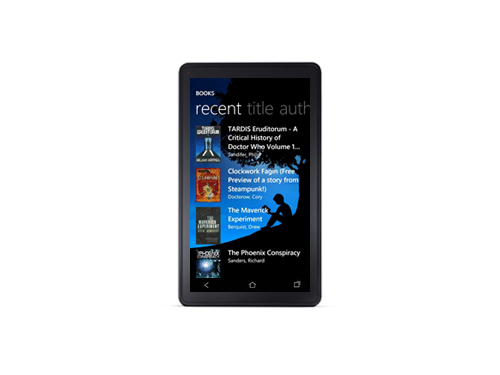 Amazon is the undisputed e-book reader champion of the world thanks to the Kindle – and it looks like the one-time used books peddler is moving into the smartphone fracas with a Kindle Phone, on the back of the US$200 Kindle Fire's crazy popularity in America.
Analysts from Citigroup reckon that Amazon is already developing a Kindle Phone handset with Foxconn which will be ready for a late 2012 release, based on supply chain checks in Asia.
ABI Research analyst Aapo Markkanen told Wired that a smartphone is the next logical step for Amazon – and that we should expect it to have "aggressive" price points as Amazon can afford not to profit on the hardware itself. That'll put the fear into other Android manufacturers going after broke gadget fans, like Huawei and ZTE.
More important though is the content ecosystem – we've seen that iTunes rakes in billions for Apple and Amazon can expect to encourage Kindle Fire and future Kindle phone users to spend more money on ebooks, apps, magazines and movies with one-click shopping.
Chances are that an Amazon Kindle Phone would be a heavily customised Android handset, following the Kindle Fire's media-focused OS – but Amazon might scale back on pushing so much digital content right to users' homescreens, for fear of rinsing our data plans.
Still waiting to get your hands on a Kindle Fire and want a Kindle Phone to match? Let us know on Twitter.
Pure flies the flag with Evoke Mio Union Jack
Google Mail gets its own Babel Fish