Android-packing house phone makes landlines look cool
While the mobile phone has excelled itself over the years to being a covetable, must-have device, the humble house phone has never quite reached the s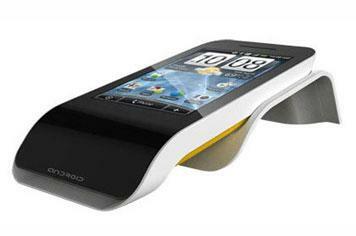 While the mobile phone has excelled itself over the years to being a covetable, must-have device, the humble house phone has never quite reached the same level of desirability. A bit like the car insurance of the phone world – you had it just because you had to, not because you really wanted it.
That was, perhaps, until now.
DSP Group has just pulled the covers off its new Android-packing house phone at CeBit, complete with 3.5-inch touchscreen and built-in Wifi for web browsing.
Dubbing it the "next evolution in home phones", DSP says you are able to email, listen to web radio, download widgets and even upload to YouTube from the handset, as well as have it double up as a universal remote control for all your other gadgets.
It even boasts an accelerometer so you can put a tick in the Android gaming box too, plus it looks nice to boot. Hurrah.
There's no details on pricing or release date, but we'll be keeping you updated.
Like it? Let us know below.
Via: Gizmodo