Answer the call of your carbon footprint
[intro]Not sure if your carbon footprint makes you Bigfoot or Twinkle Toes? Let your mobile do the sums… [/intro] If, like me, you're wracked with ec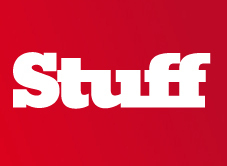 [intro]Not sure if your carbon footprint makes you Bigfoot or Twinkle Toes? Let your mobile do the sums… [/intro]
The oddly named mobGAS app calculates your individual emissions of the three main greenhouse gases — carbon dioxide, methane (although cows are mostly to blame for that one) and nitrous oxide. It asks you a range of questions about your habits — from how you use your heating to what transport and household appliances you use — and tracks your daily, weekly and yearly emissions.
It offers suggestions to help you curb your planet polluting tendencies and even includes a little animation that shows your personal contribution to the Kyoto climate change targets. Maybe someone should sling the link George Bush's way – that little cartoon could be just what he needs.
You can download the app here
Make sure to check out the February issue of Stuff (out early January) for our Eco-gadgets feature.