App of the week – British Airways
Price: £free Platform: Apple iPhone, Apple iPod touch, Android, BlackBerry You have to hand it to BA. No matter how easy the company makes it to pre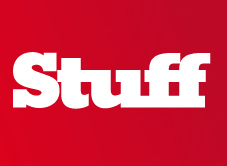 Price: £free
Platform: Apple iPhone, Apple iPod touch, Android, BlackBerry
Then our national airline goes and does something like this: a surprisingly well thought-out and easy to use app that does pretty much everything you might want from an airline (aside from instant, free upgrades to Business Class).
First and foremost, you can check in using the app, a process that works quickly and simply. If you're on a Heathrow to Edinburgh flight, the app will even give you a virtual boarding pass to flash at the departure gate – hopefully this will extend to more flights shortly.
In the More section, there's a handy list of contact phone numbers for every country BA flies to, Travel News for the latest strike/volcano updates and a list of BA tweets – although annoyingly you can't click on links or twitpics. Despite this, well worth a download if you find yourself on the Heathrow Express more often than you'd like.