App of the week – Dogs Playing Poker
Platform: Apple iPod touch, Apple iPhone Price: £0.59 There's no election, there's no volcano spewing media nonsense across the continent and the Wo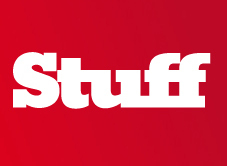 Platform: Apple iPod touch, Apple iPhone
Price: £0.59
There's no election, there's no volcano spewing media nonsense across the continent and the World Cup is still three weeks ago – it's the perfect week to unwind with Dogs Playing Poker.
Yes, at last your favourite card game and your favourite genre of art come together in a surprisingly smart Texas Hold 'Em sim. You're up against the canniest card sharps in the canine kingdom (and a walrus, some for reason), with new breeds to unlock at every level.
Gameplay is swift and sure (there's a smart tutorial if you need to hone your skills), and apparently each Yorkie, Labrador and Chihuahua has their own 'tell' to decipher, although I couldn't really see the logic behind their various yaps and yelps.
You play five increasingly hard games in each level to unlock the next, but sadly there's no way to multiplay with pooches in the room or around the world. You can, however, pet your opponents and tweet your progress through the game. Although if you start doing that kind of thing, it's probably time to give up the pretence that you're interested in poker and just buy Nintendogs instead.