App of the week – Election 2010
Platform: iPhone, iPod touch Price: £0.59 With just a week to go until the big day, it's time to start getting your election geek on. This comprehen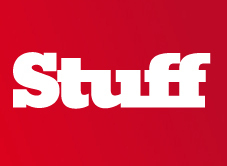 Platform: iPhone, iPod touch
Price: £0.59
With just a week to go until the big day, it's time to start getting your election geek on. This comprehensive app is bursting at the boundaries with information on all 650 parliamentary seats being contested on May, and every candidate standing for election, including their web, phone, email and Twitter details.
You can click through to constituency pages (geo-located automatically) on Wikipedia and UK Polling Report, follow local or national Twitter feeds and bookmark key marginals.
When May 6 rolls round, you can leave your own virtual vote on the app to see instant exit polls, and follow the results updated live from its home screen.
If you want the full Swingometer effect, check out the Conservative's own app (free), a slick affair with rotating policy wheels (is that meant to be ironic?) and a swinging dial showing how many seats the Tories want to win. Not to be bigoted, but Labour's app iCampaign (free) is slightly less impressive, focusing more on campaigning events and cold-calling. The Lib Dems' app (free) is barely even that – just a collection of manifesto promise videos.