App of the Week – Firefox Home
Platform: Apple iPhone, Apple iPod touch Price: £free Don't get too excited - this isn't the full Firefox experience on your iPhone. Safari's monopo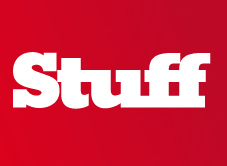 Platform: Apple iPhone, Apple iPod touch
Price: £free
Don't get too excited – this isn't the full Firefox experience on your iPhone. Safari's monopoly over HTML browsing will continue for the foreseeable future but if you're a Firefox desktop user, you can at last view your bookmarks, search your history and even visit open tabs on your ever-so-controlled Apple device.
Start by installing the Firefox Synch add-on on your desktop. This sets up security and uploads your browsing history, bookmarks and open tabs to a secure server at Mozilla.
Now install the Firefox Home app and sign in. The app checks in with the server and allows you to search your history (lightning fast), browse bookmarks and even visit those tabs you left open on your PC while running to catch a train.
Clicking on a link opens up a mini WebKit viewer with basic forward/back and refresh buttons, plus an icon to copy or send the link, or open it in Safari. The viewer is slower than Safari but formats pages pretty well, and you can pinch to zoom and cut and paste.
The tabs refresh regularly but not instantly – and there are other frustrations. Although the Sync add-on uploads web passwords, the Home app doesn't download them, so you'll have to remember and retype access details for your favourite sites.
If you're working on an iPhone 3G or a 1st or 2nd generation iPod touch, there are limits to the number of history and bookmark links the app will download. The app maxed out at 2000 history links on my 2nd gen iPod touch, and refused to load any bookmarks. After clearing my history – and having to reset the entire Synch add-on – the Home app then downloaded just 3500 bookmarks and ignored the rest. There have also been reports of crashes issues with the iPhone 4.
Having said that, this is still an essential download for anyone using Firefox at home or on other platforms. Being able to search for half-forgotten links or access folders of bookmarks on the move makes your iPhone feel more than ever like a mobile extension of your desktop. It even makes Safari's browsing monopoly a little easier to live with.