App of the Week – Fotopedia Heritage
Platform: Apple iPad, Apple iPhonePrice: Free Buy an Apple iPad and you will never need another coffee table book - think of the cash savings in movi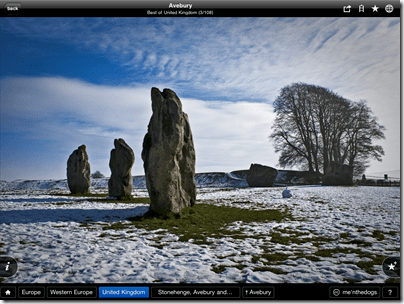 Platform: Apple iPad, Apple iPhone
Price: Free
Buy an Apple iPad and you will never need another coffee table book – think of the cash savings in moving costs alone. Fotopedia Heritage is a classic example of why paper is doomed. 20,000+ full resolution images of the globe's 890 Unesco World Heritage Sites at your fingertips for the grand price of, er, nothing.
Fotopedia is like Wikipedia, so all the photos here are shot by amateurs and uploaded out of the goodness of their hearts. Impressively, the Statue of Liberty hasn't had her head cut off and Big Ben doesn't have a thumb over the clock: most of the images are utterly professional, if occasionally a touch bland. However, you can't zoom in further.
There's a Info icon that pulls in introductory paragraphs from the Unesco website and Wikipedia. If you want more, just click through to the relevant website (although Unesco failed to load when I tried it). You can also click through to Trip Advisor to find local accommodation: ignore the 'unsupported browser' warning, it seems to work just fine.
Navigation is either by flicking from photo to photo in the country, region or city category you happen to be in, or skimming a zoomable map and choosing a virtual drawing pin. Both are great for general browsing but it would have been nice to have text search and a random 'shuffle', too. Links can be shared via Twitter, Facebook or email.
Fotopedia Heritage isn't just a first class photo voyage around the world but a useful holiday planning tool for exploring new destinations. Or it will be when they finally get round to making Skegness a World Heritage site.
UPDATE. Now that's what I call service. No sooner do I bemoan the lack of a text search than Fotopedia obliges, with both a browsable text table of contents and a perfectly serviceable global search function. The Unesco click-through seems to works fine now, too.