App of the Week: Google Maps Navigation
Price: £free Platform: Android 1.6+ Forget rumours of the iPhone 4, this week's app will have you leaving your own 3GS on a bar stool in Cal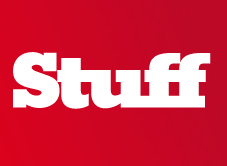 Price: £free
Platform: Android 1.6+
Forget rumours of the iPhone 4, this week's app will have you leaving your own 3GS on a bar stool in California and hot-footing it to pick up a HTC Desire or Sony Ericsson Xperia X10 (tested with kind assistance of Virgin Media www.virginmedia.com).
At last, Android handsets get the fully unlocked Google Maps Navigation Beta that the Yanks have enjoyed for months. Yes – that means full turn-by-turn voice guidance, free traffic info, satellite images and a Street View of you chucking your TomTom in the dustbin. 
As you'd expect from Mountain View's search-meisters, searching for addresses and businesses is impeccable. Where dedicated sat navs are limited to fast food shacks and petrol stations, Google Maps Navigation Beta lets you hunt for your nearest anything – optometrist, military museum, milliner – and then paste on layers from Buzz and Latitude to Wikipedia. Best of all, it's all delivered in a lovely British accent.
Utterly essential for anyone who ever goes anywhere, ever, and possibly Android's biggest stick yet to beat the iPhone with.