App of the Week – Ibiza apps
Platform: Various Prices: Free Glow sticks? Check. Whistle? Check. Sun cream? Check. Glasto's over so it's time to hop on an EasyJet to the white is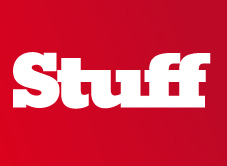 Platform: Various
Prices: Free
Glow sticks? Check. Whistle? Check. Sun cream? Check. Glasto's over so it's time to hop on an EasyJet to the white isle and lose seven nights (and probably several thousand Euros) in a foam-fuelled dance rage.
Start by getting yourself in an Ibiza mood with radio stations streaming direct to your iPod or iPhone: Ibiza Sonica can be up and running in seconds, delivering decent quality audio (via Wi-Fi), a Twitter feed (about half Spanish and half English) and programme information. Music is a good mid-tempo mix of lounge, chill and nu jazz, with a few deeper sessions mixed in.
If you want to explore the world outside dance clubs, get yourself a BlackBerry and download the essential Ibiza Rocks. Although the electric visuals might be painful after an all-nighter, the app has island-wide event info and full details of the famous Tuesday gigs at the rock hotel (also home to daily pool parties). Still to come this summer: Dizzee Rascal, Florence and the Machine and LCD Soundsystem.