App of the Week – iMovie 1.1
Platform: Apple iPhone 4 Price: £2.99 I love shooting High Definition video. I don't love editing High Definition video. Or more accurately, I don't l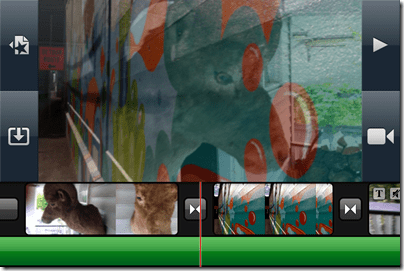 Platform: Apple iPhone 4
Price: £2.99
I love shooting High Definition video. I don't love editing High Definition video. Or more accurately, I don't love staring blankly at my computer while it painfully and sluggishly renders a few short clips into something YouTube-friendly.
Can iMovie come to my rescue? Available only on the iPhone 4, iMovie promises to turn the mystery of movie-making into something you can do while waiting at the dentists (and with considerably less pain).
The good thing about iMovie is that it's not too ambitious. Set up a new project and you simply drag in media from your camera roll (photos or video) and songs from the iPod app. It takes a few minutes to learn iMovie's repertoire of commands: double tap to add titles and toggle audio; tap and hold to move the clip; tap then swipe to split a clip.
Multi-touch lets you expand the timeline for frame-perfect cuts – but then if you're worried about frame-perfect cuts, you're probably in the wrong place. There's a choice of two transitions and five themes, some of which cleverly insert geo-tag data onto title screens.
Best of all, though, the rendering and export process is fast, easy and novocaine-painless. Just choose an output size and the iPhone delivers a completed clip to your Photo Roll, from where you can upload to YouTube or send via email or MMS.
iMovie feels a bit like a project in progress – new features keep trickling out of Cupertino so keep your fingers crossed for the ability to trim audio, tweak titling and more themes. Some might also argue that it should really come free with OS4. Either way, it's still the fastest and easiest way to turn raw video into something that people might actually want to watch. Not perfect, then, but well worth a couple of quid.