App of the week – PayPal
Platform: iPhone, iPod touch Price: free PayPal might be handy for buying dodgy import games and fake designer handbags on eBay but it hasn't reall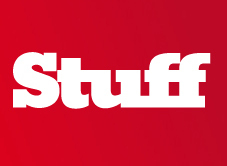 Platform: iPhone, iPod touch
Price: free
PayPal might be handy for buying dodgy import games and fake designer handbags on eBay but it hasn't really threatened to break
out into the offline world – until now.
The new 2.0 version of PayPal doesn't just let you send and request funds via email, but transfer money directly simply by bumping two iPhones together.
The app logs in to your account securely and logs you out automatically if you don't use it for a couple of minutes – if all the password tapping gets annoying, it's easy to set a special PIN just for the app. Screens show your current balance, transaction history and let you withdraw funds to your bank account.
The Bump feature – licensed in from the contact-swapping Bump app – is a genius move. Simply open the PayPal app on two iPhones and bump them together to instantly and wirelessly exchange digital cash. It's not clear if there's a maximum limit to transactions to avoid it being used to pay off 'taxi driver' MPs.
There are also some money tools, including a split check feature that takes the 'I only had a salad and a ginger ale' arguments out of communal dining, with a computerised division of the bill into equal portions (followed by some Bump-ing presumably).
It's not too much of a stretch to imagine that this PayPal app could represent the future of cash – at least among cash-shy youngsters who prefer to carry plastic and gadgets instead of grimy fivers.