App of the Week – Pro Zombie Soccer
Price: £0.59 Platform: Apple iPhone, Apple iPod touch Before you get too excited, this footie game doesn't pit your ball control skills against the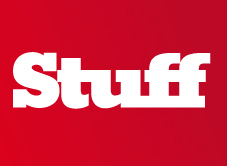 Price: £0.59
Platform: Apple iPhone, Apple iPod touch
From the same stable as Angry Birds and Predator, Pro Zombie Soccer is in fact just a fairly standard scrolling shooter, with your character (Jax) fighting off hordes of brain-gobbling zombies using nothing more than a football. Luckily, it's not a Jabulani, so you've some chance of actually hitting something.
All the usual power-ups are on the pitch, with cool weapons that includes a space-based zombie laser. Graphics are on the small side, so it's hard to see the full spatter of a proper head shot but the screen is soon full of teams of undead baddies, with end of level bosses that need fairly skillful trick shots to dispatch. Sounds effects and music (you can choose tunes to play) are bone-crunchingly atmospheric.
You aim by dragging your finger up and down, then release to shoot the ball. PZS has a wide selection of levels (though most are pretty static), between which a well-drawn manga comic strip tells the story of Jax's gradual transformation into a zombie himself. In later levels, your iPhone becomes soaked in cartoon gore as ultra-powered balls rip through dozens of a zombies at a time – occasionally even slowing down your Apple if you're playing on an older handset.
The game is part of the Crystal online network, for chatting, sharing scores and leaderboards. PZS is never going to become a classic like Angry Birds but as a high-energy interlude to Sunday's World Cup final, it'll take some beating. A bit like the Netherlands, come to think of it.