App of the week – Pulse
Platform: Apple iPad Price: £2.39 Why splash out a tenner every month for The Times iPad app when you can get dozens of new feeds every day for the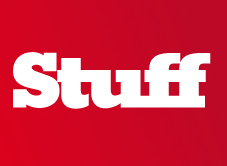 Platform: Apple iPad
Price: £2.39
Why splash out a tenner every month for The Times iPad app when you can get dozens of new feeds every day for the one-off price of a weekend paper? The Pulse reader app was in the news itself this week, initially for its starring role in Steve Job's WWDC keynote and then for briefly being removed from the App Store at the request of The New York Times (it's back now, at the number one spot for paid apps).
Set-up is simple. Just browse Pulse's selection of featured feeds (as you'd expect, they're mostly American), log in to your Google Reader account or search from thousands of feeds with a simple text box. Sign up with Facebook Connect and it will even post your mates' latest links out as a feed.
When you've got a few feeds added, Pulse displays each as scrollable row on a screen either three or four deep, depending on whether you're in portrait or landscape mode.
Tap a story to see the news feed text in a pop-up – then press a further Web tag to open a Safari broswer window inside the app for the original post. It's all pretty intuitive but there are a few issues. For a start, you're limited to just 20 feeds – and the reason for that becomes clear if you try using Pulse on 3G.
The graphic-heavy interface takes up to a minute to fully load on Wi-Fi, and several more on 3G – during which time you'll see this useless screen (above). Once the feeds are in place, the horizontal and vertical scrolling are mostly smooth but do occasionally stutter. And beware any news feeds that are audio or video only: Pulse just returns an empty browser window.
Despite these quirks, Pulse is a good effort at bringing a rich iPad experience to the rather dull business of trawling through multiple feeds. It won't appeal to serious data-heads who blast through hundreds of different feeds a day, but casual coffee-table surfers might love it. Oh yes, and for the moment at least, you can still subscribe to The Times's RSS headline feed for the grand sum of nowt.
Follow us