App of the week – Twitter
Platform: iPhone, iPod touch Price: Free If you can't beat them, buy them. When Twitter saw what a good job the Tweetie app was doing on the iPhone,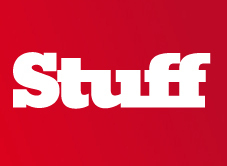 Platform: iPhone, iPod touch
Price: Free
The result is the first official Twitter app, and it's far more than just a rebranded Tweetie. For a start, Twitter has slashed the £1.79 price-tag to free, and you can now use the app without an account, browsing Top Trends and Suggested Users.
Where Twitter (or Tweetie 3.0 if you prefer) wins over rivals is the sheer breadth of features on offer. You can search tweets by hashtag, people or even location, thanks to a neat radar-style map of nearby twitterers.
It's easy to adjust font sizes, tweak image, video and URL shortening and other services (Tweet Blocker, Follow Cost etc). You can also set up multiple accounts.
On the downside, the retweet presentation takes a little getting used to and there's one glaring omission – no push notifications. Despite this, an essential app for anyone who is starting to think and speak in 140 characters or less.