App of the week – Vlingo
Platform: Apple iPhone, Windows Mobile, Nokia, BlackBerryPrice: Free (basic), £6.99 SMS or email, £9.99 bothIf you're anything like me, you probably a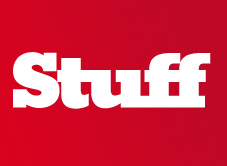 Price: Free (basic), £6.99 SMS or email, £9.99 both
If you're anything like me, you probably already talk to your iPhone, along the lines of 'bloody battery!' or 'Call that 3G?'. Now you can be sure that it's listening, with the launch of Vlingo's voice recognition app that lets you dial, search, text, email, tweet and Facebook using nothing but a thumb and your vocal cords.
Your thumb is called upon to press a big fat Vlingo button while your vocal cords simply say "Text Sandra Message Congrats on the Oscar win!". Then use that thumb again to correct any spelling mistakes (it came out as "Can gradually Oscar win?" with my South London accent), cut and paste your phrase into the SMS screen, and then finally send your message.
Luckily, not everything in Vlingo is so convoluted. Emails and web searches are much quicker, and voice dialling, Twittering and Facebook updates are virtually instant.
Vlingo's comprehension varies widely – everyday words like pizza and bus are accurately rendered but proper names are a real shot in the dark (except contacts, where the app peeks in your contacts list and knows what to expect).
Vlingo is a fun, useful extra – particularly for high-speed web searches or simple text messages while you're on the move (there's even an auto-listen mode for hands-free operation).
Try Vlingo's free version before you upgrade to either messaging option – and then try not to think about the fact that it's less impressive than the voice search that comes free with the latest Android phones. Vlingo does, though, promise that the app learns your voice and improves with use.