Apple iLife '11 and FaceTime for Mac launch
Mac lifestyle suite gets a shoeshine – and some tasty new tricks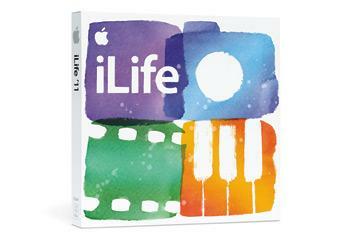 Okay, so it's not going to knock your socks off, but iLife '11 – Apple's update of iLife '09 – is here and it's packing some new party tricks.
iPhoto has had its full-screen mode expanded to an iPad-esque interface. Apple is talking up the ability to work full screen, auto arrange pics for emailing and pull in pics from social networks along with comments. The book creation tools have been improved, too, and there's now a bookshelf-style project management area.
iMovie has slicked up its sonic act, with simplified and more powerful audio editing functions. But the news that will be rocking YouTube is instant trailers, a tool that creates film promo pastiches from your amateur footage. It's also got some more video power to it, with the ability to recognise certain types of shots.
And GarageBand has added the Flextime and groove matching so your band's recordings sound as tight as a hipster's jeans when you actually have the sense of timing of a Mexican donkey.
That's available now for £45 or free with a new Mac.
Apple threw in a freebie treat that we were kind of expecting, too: FaceTime for Mac. It's available as a beta release now if you just can't wait to start video calling. After all, Apple did invent it. Ahem…
Related:
– First look – MacBook Air 11in
– Apple delivers new unibody MacBook Air