Apple iPad Mini – by numbers
The iPad Mini is here but how does it fit into the big wide world of gadgets and its many figures?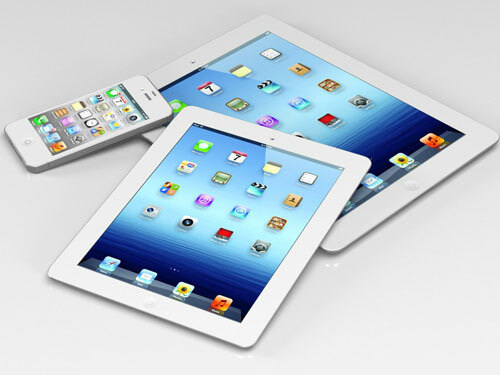 Let's take a look at the important numbers that put the new smaller iPad Mini into perspective.
100 million – the number of iPads expected to have been sold by the end of 2012.
220,000 – the number of 7in tablets sold in the UK to the end of September
200 million – the number of devices running iOS 6
300 billion – number of iMessages sent
125 million – number of documents in the iCloud
28,000 – number of iMessages sent per second
160 million – number of Game Center accounts
70 million – photos shared on the iCloud
700,000 – total number of apps in the App Store
225,000 – number of iPad apps in the App Store
35 billion – total number of App Store downloads
US$6.5 billion – amount paid out by Apple to developers
1.5 million – books sold on the Books Store
400 million – books downloaded from Book Store
100 million – number of iPads sold
5 million – number of iPhones sold in first weekend
3 million – the number of new iPods sold already
73 – 4G speeds in Mbps
362 – the number of Apple Stores
You may also like
1080p phones set to hit next year, courtesy of Samsung and LG
Stuff Office Cat's diary – 23/10/12