Apple iPad sells 300,000 on first day
Apple has announced it sold over 300,000 iPads in the US on its first day on sale, beating the original iPhone's record of 270,000 sold in the first 3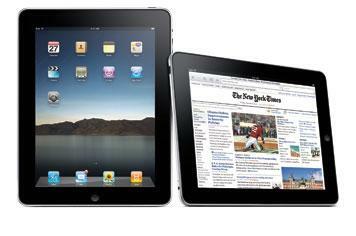 Apple has announced it sold over 300,000 iPads in the US on its first day on sale, beating the original iPhone's record of 270,000 sold in the first 30 hours.
This figure is made up of those pre-ordered and delivered to customers, as well as those picked up in store. It was also only the Wi-Fi version – the 3G option is set to ship later this month.
Even more impressive is that during the first day, iPad users downloaded over one million apps and over 250,000 ebooks from the iBookstore too.
This works out to more than three apps and almost one book per iPad owner.
Speaking about the launch, Steve Jobs said: "It feels great to have the iPad launched into the world – it's going to be a game changer."
However, it didn't take long for the hackers to get their hands on it either, with news of a jailbreak solution reported within a day of release.
Have you changed your mind about the iPad? Let us know below, and be sure to check out our unboxed pictures and first impressions with the iPad.