Apple iPad will support non-iBooks ebooks
While we're still waiting to see when, and if, the iBooks Store makes it over to the UK, we have had some good news about ebooks on the iPad – you wil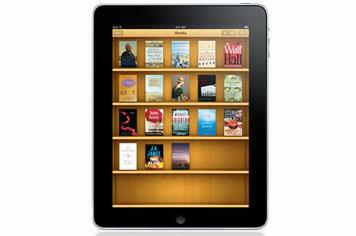 While we're still waiting to see when, and if, the iBooks Store makes it over to the UK, we have had some good news about ebooks on the iPad – you will be able to load non-DRM ePub titles to the device via iTunes.
Previously it was thought that only Apple's own, DRM-packing ebooks purchased through the iBooks Store would be supported on the iPad, but it now seems you'll be able to upload previously bought ebooks from your computer.
This will be the only way though – you won't be able to download them directly to the device, so best keep that USB lead to hand if you're a big reader.
Of course this is good news for us Brits as if the iBooks Store isn't ready over here in time for launch, we'll still be able to get our ebooks from elsewhere and upload them – even if it is a bit of a pain, at least we won't miss out on the e-reader functionality.
As for the iPad's 3G connectivity, we've heard fresh details on that as well, courtesy of some useful screenshots from Apple itself.
They show the capability to sign up and cancel 3G contracts directly from the iPad, as well as showing a running total of your data usage that month so you can make sure you're keeping within your limits.
We're still waiting for details on UK data contracts, but we'll be sure to keep you update with all the news as we get it.
The iPad went up for pre-order in the US today, so if you've got friends in the US and want to be one of the first to get your hands on it, check out the prices on the US Apple Store, and let us know below if you've been tempted to cough up the cash yet.
Via: Slashgear