Apple iPhone 6 to have fingerprint reader?
Patent evidence has leaked pointing to biometric security in the next iPhone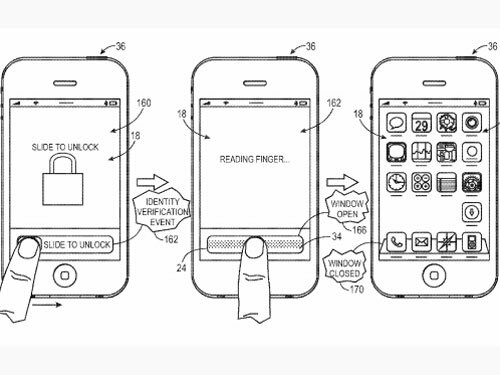 Fingerprint readers have always felt pretty futuristic and are often the most exciting part of business laptops. So Apple adding biometric technology to the iPhone 6 could make it the innovative mobile wallet that the world's been waiting for.
We've already reported on Apple buying AuthenTec, a fingerprint security company, and now a fingerprint reading phone patent has appeared online. This patent shows a biometric scanner built into the screen of the phone that recognises you as you swipe to unlock, seamlessly.
While biometrics in mobiles could be great, as NFC toting handsets replace wallets, the tech is still not advanced enough to rely on. But if anyone can fix that it's Apple. Fingers crossed, and hopefully, scanned.
[via Wired]
You may also like
Amazon Kindle Paperwhite is out now in the UK
Medal of Honor Warfighter – hands on
Stuff Gadget Awards 2012 – Design of the Year shortlist