Apple to launch stuff on September 1
Six days until Apple unpeels some more gadgety fruit. We're gunning for an Apple TV, touchscreen Nano and camera-toting iPod Touch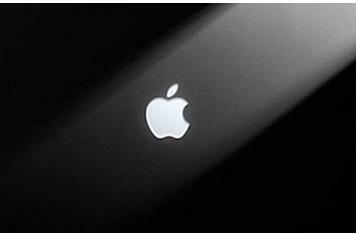 So, what's it to be then? New hardware? New software? Six days of manic rumour-mongering exploring every conceivable new product Apple might unveil? We'll take one of each. Let the speculation begin…
The hardware rumours at this point are largely focussed around the iPod Touch and Apple TV; it's too soon for a new iPhone and the Mac range has just had a big refresh.
We're expecting the iPod Touch to gain a camera, perhaps two if it gets FaceTime, Apple's video calling tool. You'd think (or at least hope) that that would be the 5MP, 720p shooting sensor seen in the iPhone 4.
There's also been talk of the new Touch adopting the iPhone's new Retina Display hi-res screen, not least in this video. Nice idea, and initially we were keen to believe it, but wouldn't it put the Touch beyond most sensible folks' wallets?
Moving on to Apple TV, we saw a dubious rumour that the name was being changed to iTV. We'd also speculated that Apple might launch an actual TV set. Again, unlikely.
Despite that, there were more sensible suggestions that the new set-top box would be under a hundred quid (by which we mean £99.99) and pair with an iTunes streaming service. It'd run iOS and have the A4 chip found in the iPhone 4 and iPad at its heart. But for all the apps and affordability, it wouldn't manage full-def, topping out at 720p.
Oh, and there was that strange mini-touchscreen that may – or may not – be the new Apple TV's remote. We think it's more likely that the remote would be an iPhone or iPod Touch, so our money's on a touchscreen Nano or Shuffle with a 2.5in screen, which may also be able to control your Apple TV.
If some or all of that comes to fruition, software is likely to include an iTunes update, possibly to include a subscription model music streaming service and cheap TV show and movie download deals.
One more thing: the iPad is due its iOS 4 bump. Expect an announcement to that end, probably effective immediately. But will there be a charge?
That's our collected rumourings. There are links to more stories below, and we'll try not to bombard you with too much more over the next six days. Not that we're promising…
More stories from Stuff.tv
Rumours:
– Rumour mill – cheap Apple TV to get iTunes streaming
– Mystery Apple leak – Apple TV touchscreen control?
– Rumour mill – Apple to charge for iPad iOS 4 upgrade
Reviews:
– Tested – Apple iPod Touch 64GB
Opinion:
– IMHO – FaceTime deserves face time
– IMHO – Apple mania is wearing thin
Lists:
– 20 best iPhone apps of all time
– 5 apps to download this weekend
– 5 of the best Apple alternatives
Other: