Apple Music launches today – here's what you need to know
The Cupertino tech giant gives its Spotify rival the green light. Will you be tuning in?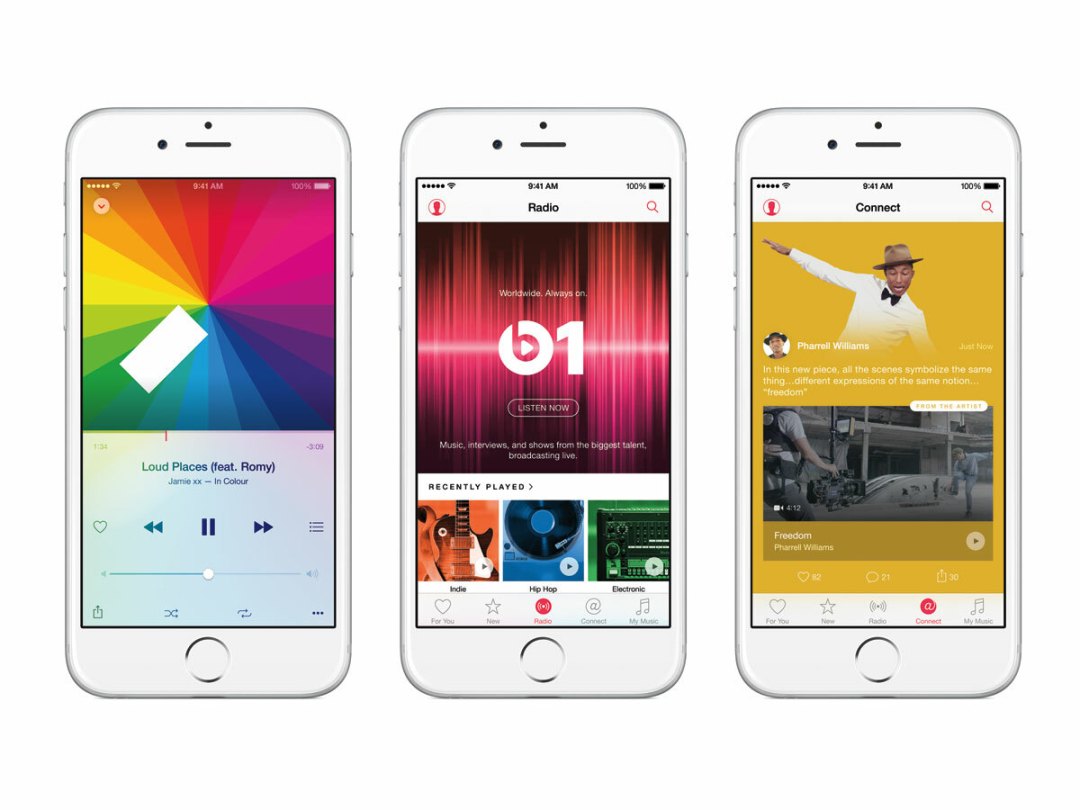 Apple's "one more thing" at its WWDC keynote was the long-expected unveiling of Apple Music, a streaming service that promises to be a lot more than just another Spotify rip-off. And it launches today.
It offers an on-demand streaming with unfettered access to over 30 million tracks, but it also incorporate a 24-hour radio station called Beats 1, music downloads, playlists curated by experts and created "just for you" and Connect, a way for artists to share updates with fans.
Beats 1 will be crewed by Zane Lowe in Los Angeles, Ebro Darden in New York and Julie Adenuga in London, and will serve up all the goodies of a traditional radio station: music, interviews, guest hosts and the like.
There's also Apple Music Radio, which covers off different genres with different stations – each one, Apple says, "expertly curated". You'll be able to skip songs you don't like, and both services will be ad-free, though there's no telling when or if that might change.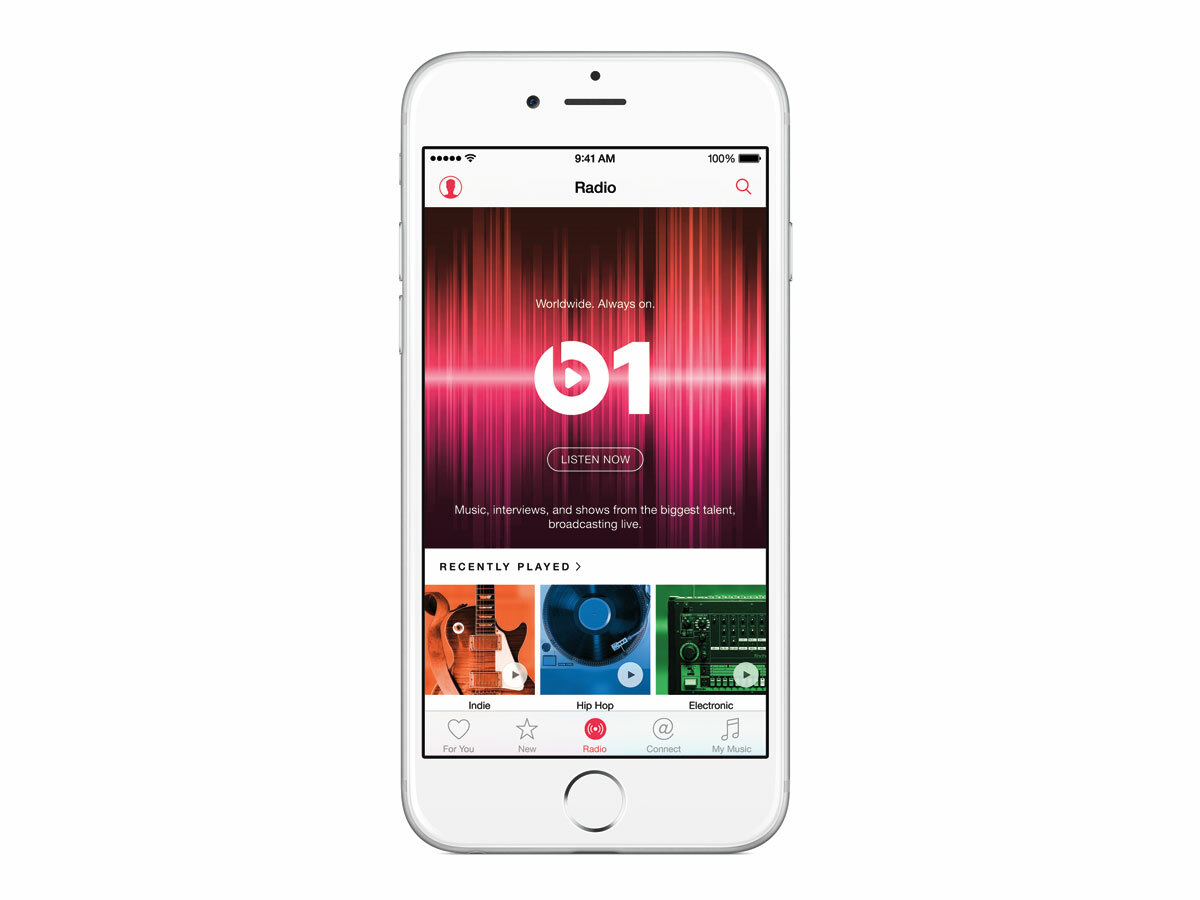 Apple Music kicks off with a three-month free trial, which offers the full-fat experience of offline listening, along with the ability to upload your purchased and ripped songs to the iCloud using Apple's built-in iTunes Match service.
That means that you'll be able to access your existing tracks online wherever you are, and the 100,000 song limit bests the 50,000 limit currently available on Google Play Music's service.
You can still purchase albums and songs via the iTunes store separately too, in case you end up cancelling your subscription and want to own them forever. Existing Beats Music subscribers will also be able to transfer their playlists over, which should save a decent chunk of time from the get-go.
Playlists can also be shared via the likes of Facebook, Spotify and Messenger, letting you lord it over your mates with your clearly superior taste, if you fancy.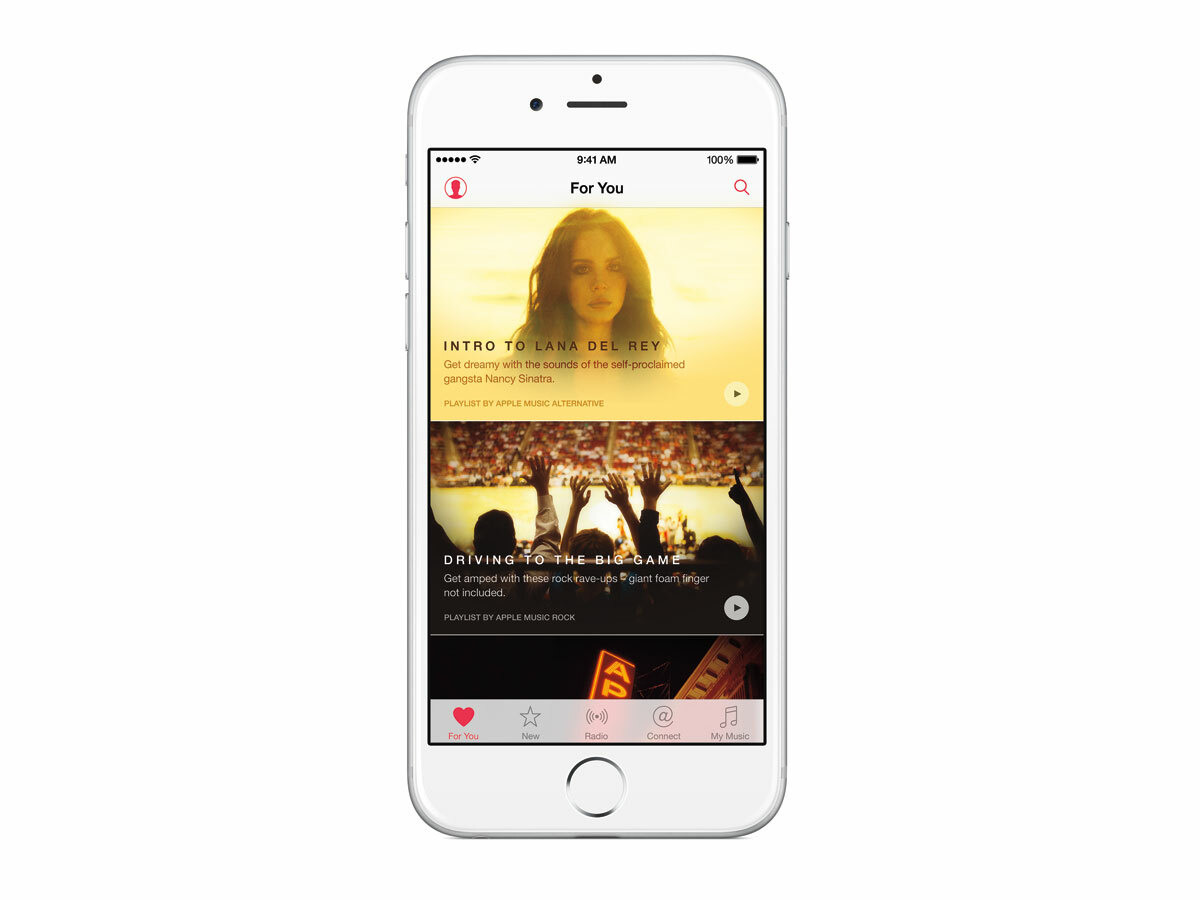 Apple Music will cost £9.99 a month, or an expected £14.99 for a family plan supporting up to six people.
It's available for iOS devices from today as part of an iOS 8.4 update, as well as in updated versions of iTunes on Mac and PC.
It'll arrive on Android and Windows devices this autumn, but unlike iOS users who can listen to Beats 1 and a smattering of other Apple radio stations sans subscription, they'll have to pay the price.
More like this: How to get six months of Apple Music for free