Apple Note incoming?
A couple of recent patents show Apple is working on improving the process of writing on a display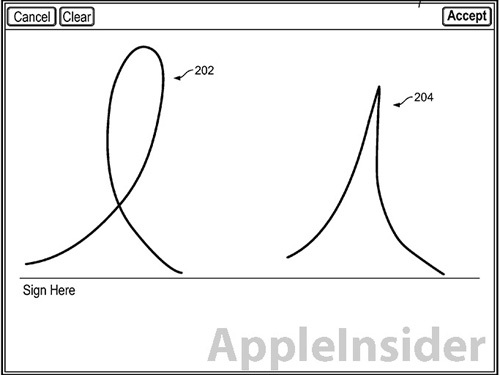 Could Apple be working on a Galaxy Note style interfece for its next tablet or phone? A couple of interesting patents seem to point that way.
The first patent, which is described as a "handwriting capture technique", deals with digital handwriting. To counteract jagged edges that look unnatural, a clever algorithm connects the space between a limited number of signature data points.
In other words, when a smartphone or tablet can only capture a limited amount of information from your stylus or finger movement when writing quickly, Apple's patent connects the dots with a smoother, continuous line that looks more akin to writing on paper with a pen or pencil. If you've ever had to digitally sign for a parcel, you'll have seen first-hand an example of this problem in action.
The second patent, known as Selective Touch, aims to keep you from pressing something while typing. So, for example when writing text, regions of the screen can be locked out until you lift your finger or stylus off the screen. When combined, the two patents would allow for much better digital handwriting on an iPhone, iPod Touch or iPad, a trick that would be quite useful if you often put pen to screen.
Although Steve Jobs was never a fan of the Stylus – "If you see a stylus or task manager, they blew it" – it looks as if Apple is at least keeping a foot in the door. And it looks like Steve's iPad Mini gripes have also been ignored by the fruit giant. Whether the patents make it to a device, we'll have to wait and see.
[USPTO via Apple Insider]
You may also like
New video! Asus Padfone gets the Stuff test treatment
BlackBerry 10 OS – hands on preview (part two)
Stuff Office Cat's Diary – 10/10/12