Apple offers iMovie HD for free download
[intro]Hot on the heels of the launch of iLife 08, Apple has announced it is giving away the old version of iMovie HD for free[/intro] I'm busily te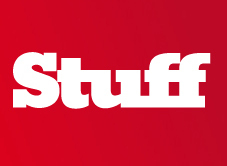 [intro]Hot on the heels of the launch of iLife 08, Apple has announced it is giving away the old version of iMovie HD for free[/intro]
I'm busily testing out iLife 08  at the moment – I hope to have a review posted here by the end of the week – and the most significant change is undoubtedly the complete reworking of the iMovie video editing software: out is the timeline and traditional editing features, in is the video library and the ability to squirt out YouTube vids in a matter of minutes.
But not everyone is impressed with the new iMovie. Not only is it now underpowered for hobby editors, it's also very demanding on your hardware – in fact, if you don't have a nippy G5 processor or Intel iMac, you simply can't use it. Which is why if you already have iLife 06, installing iLife 08 will leave the old iMovie on your system.
And if you don't have iLife 06 already installed, but have a G4 or older G5? Well, you can now download the old version from Apple's support website. Which is nice. The bad news is, you do need iLife 08 installed in order to install iLife 06. Spoilsports.