Apple takes the App Store to Facebook
Apple has teamed up with a Facebook developer to bring its App Store to the social network.The new application on Facebook has been developed by socia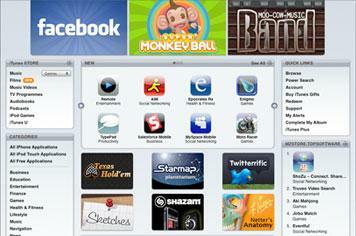 Apple has teamed up with a Facebook developer to bring its App Store to the social network.
The new application on Facebook has been developed by social branding firm Vitrue, and allows Facebookers to browse the App Store catalogue and pass on app recommendations to their mates.
The team at Vitrue worked alongside Apple with the design of the application, which includes tabs for featured apps, games, searching and sharing, and discussions.
We can also expect more advanced features to arrive in the coming months that will help you see what your friends like, as well as an improved search facility.
It's already managed to rack up 80,000 fans, but it's still some behind the 3.2 million the iTunes Facebook fan page has managed since it was set up last year.
Would you use the app? Let us know below, and be sure to check out our 5 apps for Easter while you're at it.
Via: Mobile-Ent.biz & Pocket-Lint