Apple universal battery design emerges
Could Apple be planning to create one battery to rule them all?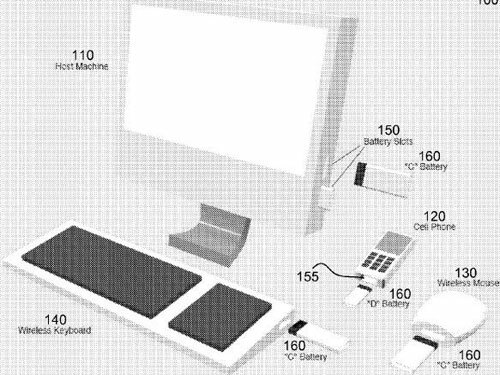 Apple hasn't been resting on its laurels over in Cupertino following the launch of the iPhone 5. A recent patent revelation reveals that Apple could be planning to introduce removable universal batteries to power all your devices.
As you can see from the patent image above, the idea is to offer a single universal removable battery that can be used in all your peripheral devices as well as your mobile. That would mean if your mobile was low, and you were done for the day at work, you could swap it with your mouse battery while that stays in the office on charge.
While this is a great idea, and helps add life to Apple devices' batteries that might need a visit to the shop otherwise, it may not appear soon. The patent dates back to 2010 and we still haven't seen it. Still, fingers crossed – it'd certainly be more convenient than the sealed devices Apple offers now.
[Via Engadget]
You may also like
HP Envy M4 notebook announced with two slimmer Pavilion Sleekbooks
iPad Mini comparison shots appear online