Apple won't release another Newton
[intro]Despite the latest rumours, I'm certain that the Apple PDA is dead, and it won't be coming back. A Multi-Touch Macbook, though, is another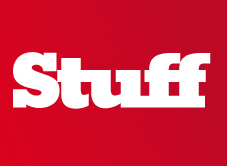 [intro]Despite the latest rumours, I'm certain that the Apple PDA is dead, and it won't be coming back. A Multi-Touch Macbook, though, is another matter…[/intro]
Will Apple breath new life into the Newton MessagePad PDA? No. End of story. Despite the latest reports on Appleinsider, I simply don't believe that Steve Jobs would sanction a return to the days of the much-maligned (but cultish) Apple Newton.
The Newton, which was launched in 1993 for a hefty $699, was ahead of its time. It was also big, heavy and difficult to use, with notoriously unreliable handwriting recognition. Yes, it kickstarted the Personal Digital Assistant category – but it didn't exactly kick it far. After a decade of success, Palm is busy cancelling its products and the iPaq is just a dodgy smartphone. 
Of course, the iPhone itself is not a million miles away from a PDA, especially if you've activated it without unlocking the SIM (as I did, briefly). The iPod Touch is almost PDA-ish. But it's also the best MP3 player in the world.
The truth is that there's no demand for another PDA, even with Multi-Touch wizardry. If Apple does decide to bring the iPhone's UI to a bigger device, with a higher resolution display, then it would be foolish not to include a keyboard and turn the thing into an ultraportable laptop. I've been gagging for a Macbook Mini for years now – and I'm not alone.