Apple's Phil Schiller slams Android ahead of Samsung Galaxy S4 launch
You mad, bro? Cupertino's marketing big cheese says Android isn't nice to use and S4 will arrive with year-old software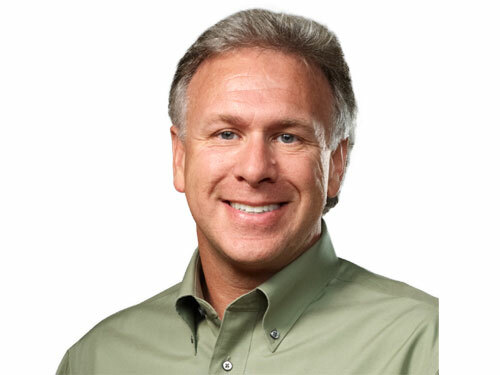 Could the pressure from the Samsung Galaxy S4 launch be getting to Apple? The firm's marketing chief Phil Schiller has staged a rare public attack on Samsung and Android, accusing the former of launching a phone with "year old" software and the latter of being too fragmented to offer users the sort of experience they get with an iOS device.
Schiller told Reuters that, according to Google's own research, "only 16 percent of Android users are on [the] year-old version of the operating system. Over 50 percent are still on software that is two years old. A really big difference." Schiller blames Android's fragmentation – the number of different versions of the OS required for all the hundreds of different devices available – for this.
He also said Apple's internal research indicates that four times more consumers are switching from Android to iOS than are going the other way, and accused Android of not providing the user experience consumers want. "At Apple we know that it's not just enough to have products pumped out in large numbers. You have to love them and use them."
He then turned his attention to Samsung, due to launch the Galaxy S4 Android smartphone later today: "We are hearing this week that the Samsung Galaxy S4 is being rumoured to ship with an OS that is nearly a year old. Customers will have to wait to get an update."
It's quite rare for Apple to address its competitors in this way (although it did so at the launch of the iPad Mini by comparing screen sizes of the tablet with Android-based rivals); it's usually content to let its products and sales figures do the talking. So perhaps Samsung and Android have the company a touch rattled today?
[via Reuters]
Google Reader is shutting down and the Internet is angry about it
Supertroll LG trumps Times Square Samsung Galaxy S4 ads
Kindle Fire HD 8.9in now on sale at Amazon UK