Apps of the week – The Oscars and Location Scout
With Hollywood's back-slapping film fest just a week away, it's the perfect time to brush up your cinematic smarts with a couple of must-have movie ap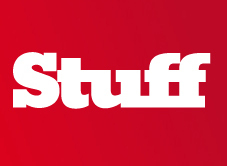 With Hollywood's back-slapping film fest just a week away, it's the perfect time to brush up your cinematic smarts with a couple of must-have movie apps.
The official Oscars app (free, iPhone/iPod touch) is a typically slick affair, with a complete list of every nomination for every award category (yes, even Sound Mixing and Make Up).
You can browse the films, watch trailers and read snippets about each entry. You can then pick (and share via email, text, Facebook or Twitter) your own predictions for who'll be sobbing about their parents and agents on March 7. A results page shows the current front runners – with 62% of votes, Avatar looks like a shoo-in for Best Picture.
Location Scout (free) deserves a place on everyone's iPhone. Fire it up and it'll generate a Google map with all the films shot nearby, plus links to the film's IMDb page and directions on how to reach the location. You can also search by place name or film title (including TV movies).
But it's not perfect – there are no photos in the app and locations can be pretty vague, returning a whole town rather than a specific street. It also needs the option to upload locations and images to really kickstart its usefulness. It's a B-movie rather than a blockbuster.