Archos prepares to launch groundbreaking new gadget
[intro]Or will it just be a slightly thinner range of portable media players with improved Wi-Fi capability? I'm about to find out...[/intro]I'm hea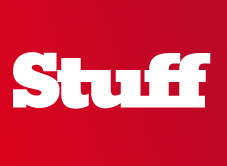 [intro]Or will it just be a slightly thinner range of portable media players with improved Wi-Fi capability? I'm about to find out…[/intro]
I'm heading off to the glamorous Soho Hotel this morning, for the launch of a new Archos product. Something tells me it's going to be a hard-drive based portable media player with network streaming and a touchscreen. It'll be more innovative that its rivals, but also slightly more difficult to use…
…but who knows, maybe I'll be surprised. Either way, I'll let you know the instant I've got hands-on with the new thingyumy.
[UPDATE] Turns out the new, um, thing is under embargo until tomorrow morning. Check back then for a video…
[UPDATE] Archos now has a teaser page on its website (see above) which'll give you a hint of what's coming – i.e. the fifth generation of Archos portable media players. Which bear an uncanny resemblance to the fourth generation.