Asus says "at least two" iPad rivals coming this year
Asus is preparing to roll out at least two iPad rival tablets this year, according to the company's chairman Jonney Shih.In an interview with Forbes j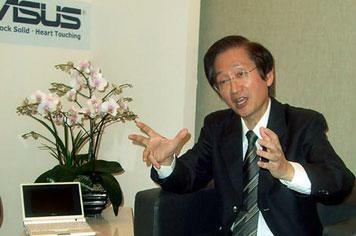 Asus is preparing to roll out at least two iPad rival tablets this year, according to the company's chairman Jonney Shih.
In an interview with Forbes just days before the iPad launches in America, Shih said the company would continue to make the netbooks it's famous for, but that the company also saw a market for tablets that it wanted to be a part of.
"Netbooks are the best combination of personal computing and cloud computing," Shih said. "But between netbooks and smartphones and e-readers, we think there will be a space for something like a tablet or slate PC."
And it seems Asus is hoping that choice will be key. Shih said one tablet would run on a Google platform, either Chrome or Android, while the other would adopt a Windows OS.
"Content will play a very important role on tablets," Shih added. "The Google tablet will have a lot of media."
It seems tablets are just one of the things on Asus' horizon. Not content with launching an e-reader and new phones in association with Garmin so far this year, Shih says Asus wants to see its products placed throughout consumers' homes.
He said: "There will be many different form factors, depending on different scenarios. We're interested in making anything that can improve your life experience."
What's next for Asus? Can they pull it off? Let us know below.