Back up iTunes with Oboe
Never lose you music again. Oboe will back it up online – then stream it over the internet to any PC or Mac. And it works with iTunes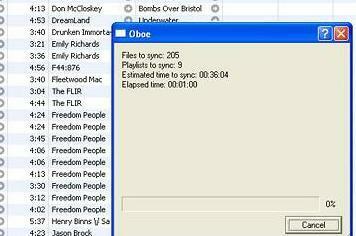 Sick of waiting for Apple to do it itself, MP3.com founder Michael Robertson has launched an online repository for your iTunes at MP3Tunes.com.
Sign up for an account and the free Oboe software will sync all your music straight from your PC or Mac to the site's password protect vaults from where you can download them back at any time.
Why do you need such a service? Well given the fact that hard drives are about as reliable as an adulterer's promises, the likelihood of your precious music collection being reduced to a chewed piece of plastic film at some point in the future is roughly one in one. Flash based players like the nano are more secure but unless your music collection consists of the last Blur album and a NOW 42, you're unlikely to fit everything on there – that and the nano's high susceptibility to going 'walkies'.
But far from just being a back-up service, the site introduces a wealth of other music playing opportunities. You can log in from any computer and stream your tracks – giving you access to your entire collection (save any digital rights protected tracks) from just about anywhere. The free service streams at a fairly poor 56k bit-rate but subscribe for $39 a year and it'll stream in high quality at an ear pleasing 128k – sweet.