Basketball Footwear Showcase: Nike, Converse and the Jordan Brand
 New York is considered the mecca of Basketball and since it's birth right through to its evolution, basketball has been synonymous with 3 major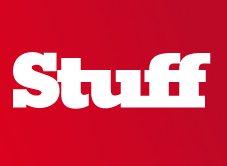 New York is considered the mecca of Basketball and since it's birth right through to its evolution, basketball has been synonymous with 3 major brands – Nike, Converse and the Jordan Brand. So what better place to host a Basketball Footwear Showcase and unleash an extensive collection of trainers any fervent basketball fan (or rapper) would be proud to own. The 3 major brands under the Nike Inc. portfolio launched their own line of basketball-tuned footwear, with each emphasising the focus on the technology used to create the ultimate basketball playing footwear. If you get as excited about brand new trainers as you do shiny new gadgets, you'll love the trainer overload that's about to be unleashed upon you below. Not so much a fan? You might want to look away now – it is literally a gallery of trainers… or an ode to trainers, if you will. Nike
Kevin Durant of the Oklahoma City Thunders shows off Nike's Hyperfuse trainers
Nike Zoom Hyperfuse
Bill Bowerman once said: "An ounce on your foot is worth 16 pounds on your back", so down in the depths of the Nike Innovation Kitchens, clever trainer designers have come up with an entirely new way to create the latest kicks, using what they call Hyperfuse technology. Hyperfuse consists of a unibody composite design, complete with 3 layers for support – a stability layer, mesh layer and a durable outer layer, that are all fused together with heat, thus eliminating the need for stitching and seams for a superior and lightweight performance. And the result is a good looking, lightweight, breathable and durable collection of training shoes for all seasons and surfaces.
Nike Hyperdunk 2010
Nike's next generation Hyperdunks build on its predecessor and packs Nike Zoom technology for responsive cushioning and lightweight performance. 
Yi Jianlian of China gives us a good look at the Hyperdunks thanks to his abnormally large feet.
Nike Trainer 1.2 Mid Hyperfuse
This is an all-season, all-terrain training shoe that utilises the same fusing construction used to create the Nike Zoom Hyperfuse basketball shoe.
Nike Air Force 1 Foamposite
Nike has brought back Foamposite technology and combined it with the Air Force 1 to create this good looking bit of footwear.
Converse
Converse Free Agent
The Converse Free Agent combines modern style with hoop heritage, making it a great shoe for serious off-court play.
Converse SICKS
The SICKS are part of the Converse EVO performance line featuring Converse's Balls technology, which lines the full length of the shoe for cushioning, a Y-bar for ankle support and a perforated leather upper and  outsole tread design for added grip.
Converse Star Player Evo
Based on the original Converse Star Player shoe worn by Julius Erving, the Converse Star Player Evo combines the design of the original shoe with modern footwear innovations such as breathability and impact protection.
Converse Drop Step
Keeping within the retro theme of the Converse line, the Drop Steps feature Balls technology as well as an EVA midsole that increases the comfort level.
Jordan Brand
Air Jordan Alpha 1 Outdoor
Both a high performance basketball shoe and a cultural icon, the Alpha 1 Outdoors feature perforated panels on the sides and toebox and celebrates the 25th Anniversary of the legendary franchise. 
Air Jordan 2010 Playground Outdoor
The Air Jordans 2010 trainers have been revamped and geared more towards outdoor use. So they now include a reinforced toe box and heel, double midfoot straps for an extra secure fit and a rubber outsole to extend over most of the midsole. There's also a breathable open mesh upper and inner bootie and a lightweight EVA midsole for cushioning. 
Air Jordan IX
Air Jordan Retro IX trainers originally burst onto the scene in 1994 and are meant to represent the global reach of Michael Jordan's legendary status. It features a leather upper with dynamic-fit inner bootie for a secure fit and a polyurethane midsole with Air-Sole units at the fore foot and heel for flexible cushioning. 
So, whether its function or fashion, you've got to admit this is a pretty snazzy line of footwear. You may not have the physical prowess and b-balls skills of Kobe Bryant, or be able to shoot a 3-pointer (unless by fluke), but you'll certainly look good trying. Nike, Inc. also used the event to announce The Nike World Basketball Festival in association with USA basketball – a celebration of the performance, culture and love surrounding the game. Taking place from 12-15 August in New York City, this four day festival will see "an unprecedented Times Square performance by a surprise musical act" and basketball games and activities taking place in three iconic locations – Times Square, Madison Square Garden and Rucker Park. The festival will showcase some of the world's best basketball teams, including players from the USA national team. Fans will also be invited to participate in training sessions and clinics that are designed to improve training and basketball skills. The festival culminates with a double-header between four of the best teams in the world at Madison Square Garden – the United States taking on France and China taking on Puerto Rico. For more information, visit www.nikebiz.com.