BBC to follow Netflix by debuting shows online
Auntie will experiment with the idea of showing programmes on iPlayer before they are broadcast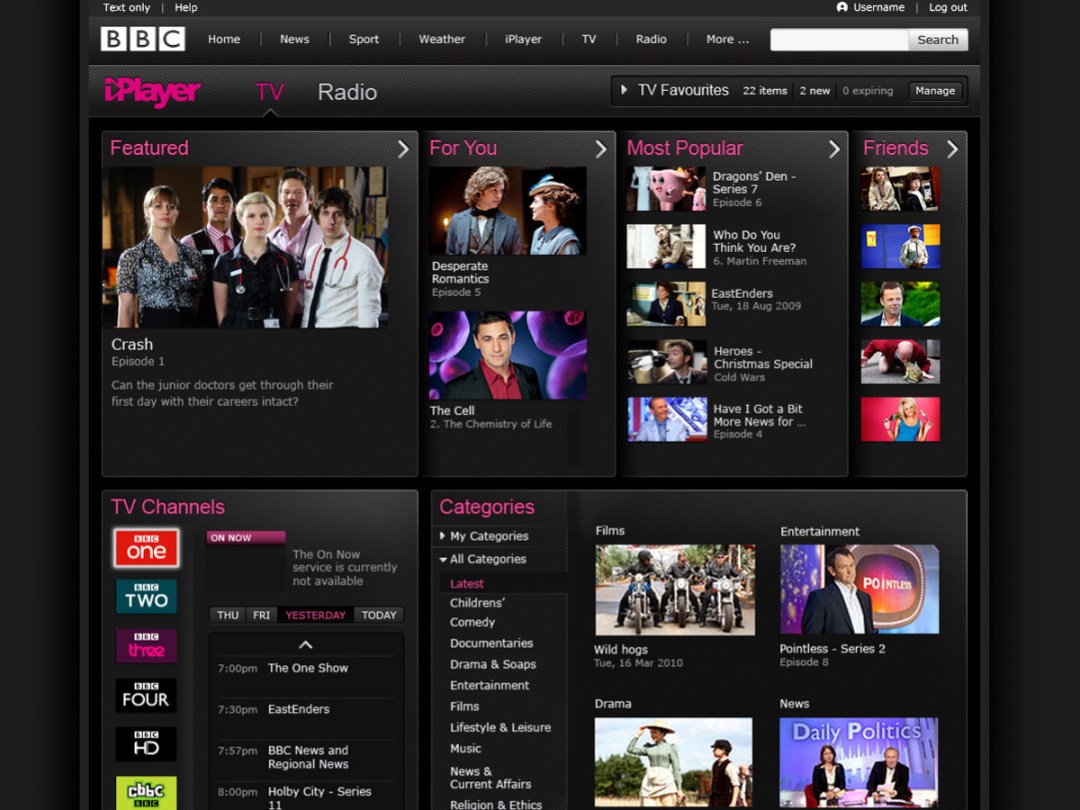 The BBC looks set to follow in the footsteps of Netflix, Hulu and other streaming services by showing new programmes online before they are broadcast.
Until now, iPlayer has been primarily a catch-up service, letting viewers stream shows that have already been broadcast the traditional way (bar a handful of pilots and one-off specials), but now the Beeb is set to trial the idea of making stuff available to stream first. The test will put up to 40 hours of programming online first, spread across a variety of genres, but the BBC has not yet detailed exactly what will appear – or when.
The idea of broadcasting shows online first is one that's been taking root recently, with Netflix leading the way by producing and streaming original series like House of Cards and Lillehammer, as well as a new batch of the previously-cancelled sitcom Arrested Development. In the US, streaming services Hulu and HBO Go also debut shows online before they're broadcast.
[via BBC News]
You might also like
Apple Television will launch this summer – and five other things we've just learned about the new Apple TV
Apple working on curved glass watch?
Sony Xperia Z vs Apple iPhone 5