BBC iPlayer to add Facebook and Twitter functionality
The BBC is preparing to introduce social networking features into its iPlayer catch up service.The new addition will be made in the iPlayer's forthcom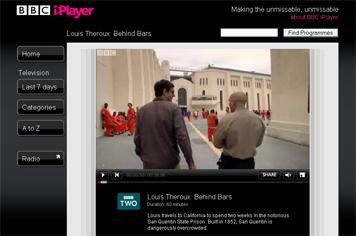 The BBC is preparing to introduce social networking features into its iPlayer catch up service.
The new addition will be made in the iPlayer's forthcoming 3.0 beta release.
Speaking to The Telegraph the Beeb's Erik Huggers said: "We are close to launching the third version of the iPlayer in beta which will have many more social functions embedded within it.
"People will be able to bring their Facebook friends onto the iPlayer so they can share what they are listening to or watching with each other more easily."
Twitter, Facebook and Bebo accounts will be integrates on the BBC site, but users will require a BBC username and password as well.
Once signed up, they'll be able to link social networking sites to their Beeb account.
This will mean that when using iPlayer, they'll be able to see what their friends are watching and sharing in "coloured puffs" underneath the player.
Huggers also said that these social networking partnerships would stretch across to different parts of the BBC website in time, but wouldn't comment as to how.
We'll be interested to see how this works when 3.0 launches, and will be bringing you all the news as soon as it does. In the meantime, let us know if you think this is a good move for the Beeb below.